Hannah Valantine, MD, MRCP, FACC NIH Chief Officer for Scientific Workforce Diversity to Keynote Diversity Week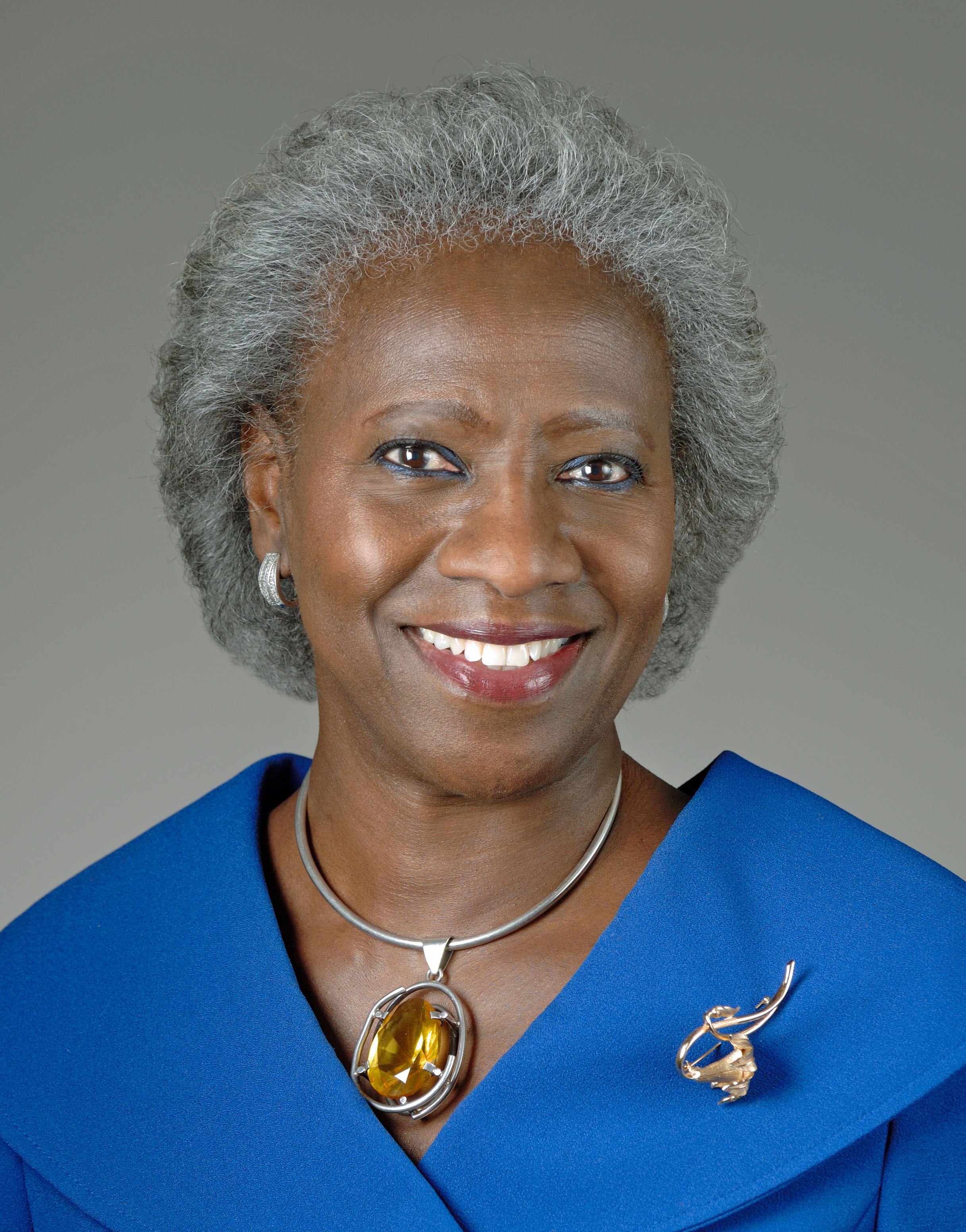 Weill Cornell Medicine's inaugural DiversityWeek will take place April 23-27, 2018. Hosted by the Office of Diversity and Inclusion, it will include a series of events to celebrate and foster greater diversity among our community. Dr. Hannah Valantine, will deliver a keynote address on April 23rd, 2018. 
Dr. Hannah Valantine is the first NIH Chief Officer for Scientific Workforce Diversity, and a Senior Investigator in the Intramural Research Program at the National Heart, Lung, and Blood Institute. Prior to starting this position in April 2014, Dr. Valantine was Professor of Cardiovascular Medicine and the Senior Associate Dean for Diversity and Leadership at Stanford, a leadership position she held since November 2004. She is nationally recognized for her transformative approaches to diversity and is a recipient of the NIH Director's Pathfinder Award for Diversity in the Scientific Workforce. She is currently leading NIH efforts to promote diversity through innovation across the NIH-funded biomedical workforce through a range of evidence-based approaches. Dr. Valantine maintains an active clinical research program that continues to have high impact on patient care. Current research extends her previous finding that an organ transplant is essentially a genome transplant, and that monitoring the level of donor DNA in a recipient's blood as a marker of organ damage will detect early stages of rejection. She is currently overseeing a multi-site consortium of mid-Atlantic transplant centers to validate these findings clinically toward the development of a non-invasive tool for detecting early signs of organ rejection.
Other events, including diversity grand rounds, are being planned. If you have suggestions for activities, please feel free to contact Associate Deans for Diversity, Dr. Rache Simmons (rms2002@med.cornell.edu) and Dr. Linnie Golightly (lgolight@med.cornell.edu). We are looking forward to an engaging week that will bring together all members of our diverse and multitalented community.
Breakfast Phone Rally for Puerto Rico
The Latino Medical Student Association hosted a Breakfast Phone Rally to help those in need due to Hurricane Maria. Students, faculty, and staff made more than 100 phone calls to members of congress asking for increased aid and for the repeal of the Jones Act to help hurricane recovery efforts and encourage long-term economic growth on the island. 
Students' Efforts for Puerto Rico
In addition to the Breakfast Phone Rally, Dana Zappetti, Associate Dean of Student Affairs and Weill Cornell Medical students, Karina Ruiz-Esteves, Amanda Acosta-Ruiz, and Raul Martínez-McFaline organized collection drives in response to the growing needs of Puerto Ricans in desperate need of food, and basic necessities. Generous donations from the campus community resulted in the collection of 2,110 diapers, 1,728 feminine hygiene products, 1,595 first aid supplies, 348 batteries and flashlights, 328 food items, 332 hygiene items, 253 baby food items, 176 school supply items, 45 package of baby wipes, 15 liters of water, and 2 bags of clothing. Karina, Amanda, and Raul thank the Weill Cornell community immensely with the following note: "Gracias! Thank you for standing with us during these difficult times. We are continuing to work for Puerto Rico in different ways; please keep an eye out for our future events!" Donations were given to Puerto Rican Family Institute, an organization in New York that works directly with Feeding America and el Banco de Alimentos de Puerto Rico. Students also organized a fund raiser with a local business hosting "Trivia Night" in efforts to raise funds for Puerto Rico. The donations collected amounted to more than $2200. All contributions were sent to "Students With Puerto Rico", an organization created by Puerto Rican students pursuing education in the United States. This organization was able to raise $250,000 which will be sent to Unidos por Puerto Rico to specifically buy water filters since the island is facing shortages of clean water.
Rodgers Colloquium, Diversity at Cornell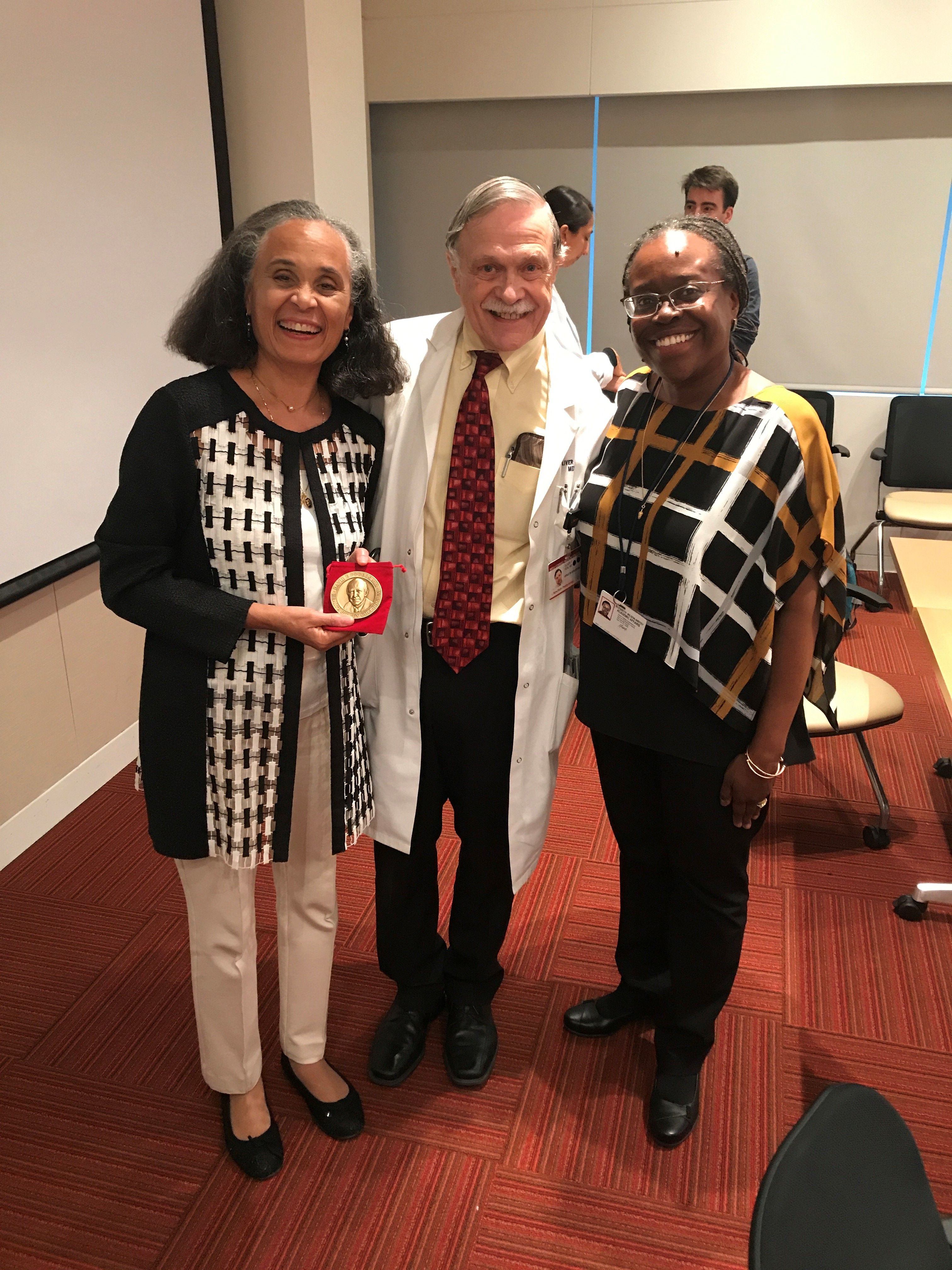 Dr. Linnie Golightly, Associate Dean of Diversity and Inclusion spoke at the David Rogers Health Policy Colloquium October 11th. In her talk, titled "2017: Diversity at Weill Cornell," Dr. Golightly outlined WCM's newly proposed strategic plan to enhance diversity. She also discussed current events and programs designed to build a sense of community and provide a more inclusive environment for all. Dr. Elizabeth Wilson-Anstey, Assistant Dean of Diversity and Student Life, provided additional insight on programs, events, and professional development opportunities offered to graduate and medical students. Drs. Golightly and Wilson-Anstey welcome the submission of ideas on diversity programs or initiatives that could benefit our community lgolight@med.cornell.edu.  
Women in Surgery Mixer
On October 2nd, a Women in Surgery Mixer was held. It was attended by ~40 women from various surgical fields. Dr. Rache Simmons (Chief of Breast Surgery and Associate Dean of Diversity and Inclusion) and Dr. Laura Forese (Executive Vice President and Chief Operating Officer of NYP/WCM) spoke about the importance of networking for women in surgery. 
Office of Student Diversity Coffee Hour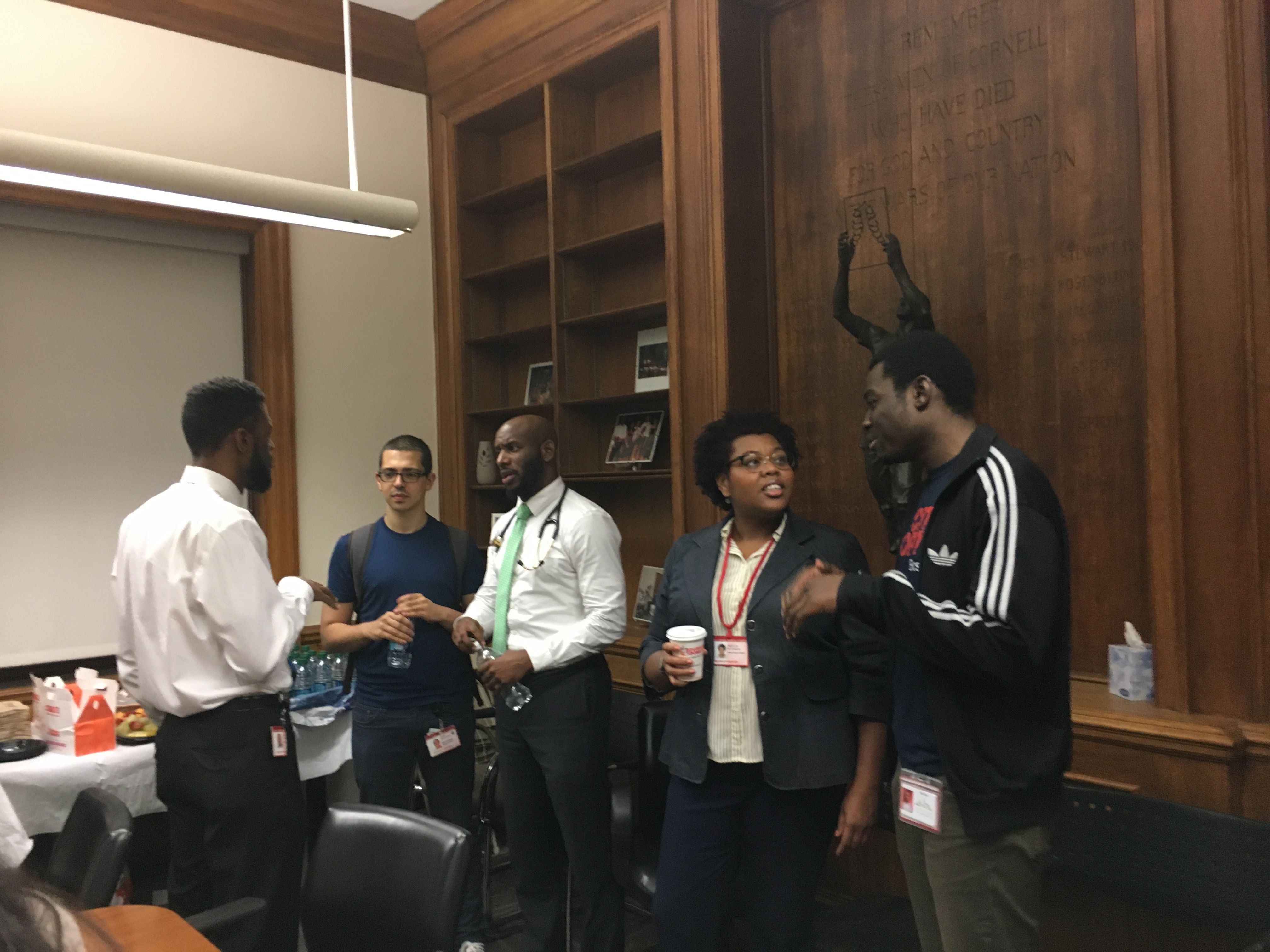 The Office of Student Diversity hosts Coffee Hour for the WCM community every other Friday. Students, faculty, and staff have the opportunity to come and connect with fellow students and colleagues about issues affecting the community. Coffee Hour is open to all students, faculty, and staff of WCM. All are welcomed. The next Coffee Hour sessions are on Fridays: November 17th, December 1st, and December 15th. Please feel free to join us! 
Research Faculty Dinner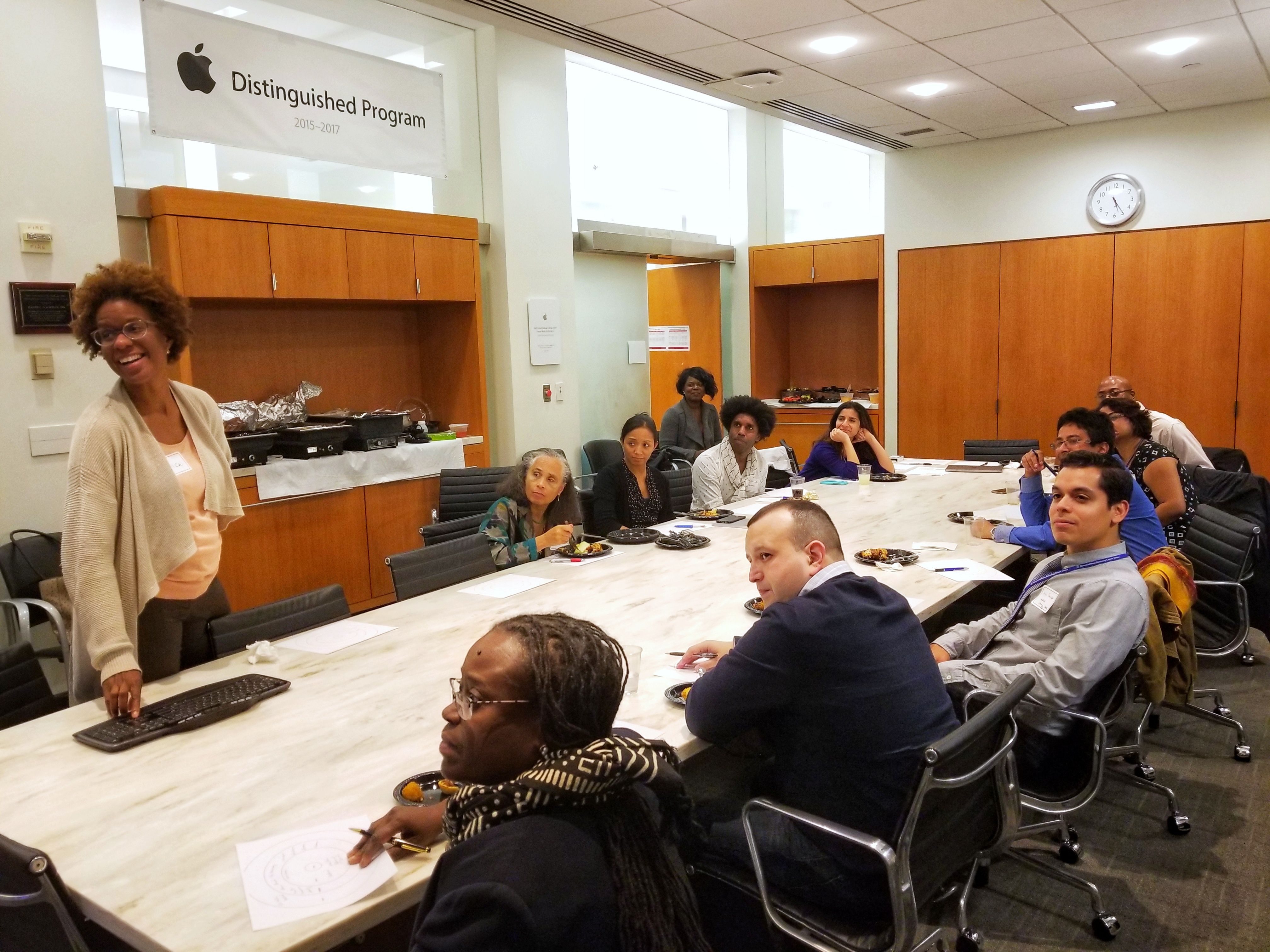 On October 26th, the Office of Diversity and Inclusion hosted its first Research Faculty Dinner. The dinner format is designed to provide an informal, collegial setting for those in research careers to meet each other and build community while learning about each other's research. The Thursday night event featured a presentation by Dr. Erica Phillips-Caesar, WCM Associate Professor of Clinical Medicine from the Division of General Internal Medicine. Dr. Phillips shared her research on the trending obesity epidemic across low-income ethnic minority populations in New York City. Her research explores the relationship between stress and the ability to lose weight as well as intra- and interpersonal eating environments that affect weight loss or gain and negative or positive changes in eating habits. The evening included an exercise utilizing the "Convoy Model" which encouraged attendees to explore their social relationships in order to evaluate whether their total number of relationships made them more or less prone to lose weight. The evening ended with an engaging discussion and networking amongst Weill Cornell Medicine and Memorial Sloan Kettering research scientist.
Dr. Nelson Sanchez, Member of the NIH Advisory Committee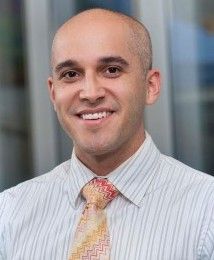 Dr. Nelson Sanchez, Assistant Professor of Medicine at WCM and Assistant Attending Physician at Memorial Sloan Kettering, was invited to serve on the NIH's Advisory Committee to the Director's (ACD) Diversity Working Group. The ACD is chaired by Dr. Hannah Valantine, the NIH Chief Officer for Scientific Workforce Diversity (COSWD) and Keynote Speaker for WCM's Diversity Week, which will begin April 23, 2018. Dr. Sanchez is the Chairperson of the LGBT Steering Committee at WCM, Chair of the LGBT Health Workforce Conference's Executive Committee, and Vice President of Building the Next Generation of Academic. As a member of the committee, Dr. Sanchez will provide advice regarding the evaluation, and dissemination of impactful and sustainable programs that will enhance the diversity of the NIH-funded scientific workforce. Congratulations Dr. Sanchez! 
Rolake Alabi Awarded Dr. David McDonogh Scholarship
Rolake Alabi, MD/PhD student was awarded the National Medical Scholarships, Dr. David McDonogh Scholarship in Opthalmology/ENT. Congratulations Rolake!
Dr. Cisse Joins As Faculty
Babacar Cisse, MD, PhD was recently appointed as Assistant Professor of Neurological Surgery and Assisting Attending Neurosurgeon at the New York-Presbyterian Hospital/Weill Cornell Medicine. Originally from Senegal, Dr. Cisse joined the Weill Cornell Medicine/NYPH community initially for his neurological surgery residency. Congratulations, Dr. Cisse!
Dr. Arleo Receives Glimcher Award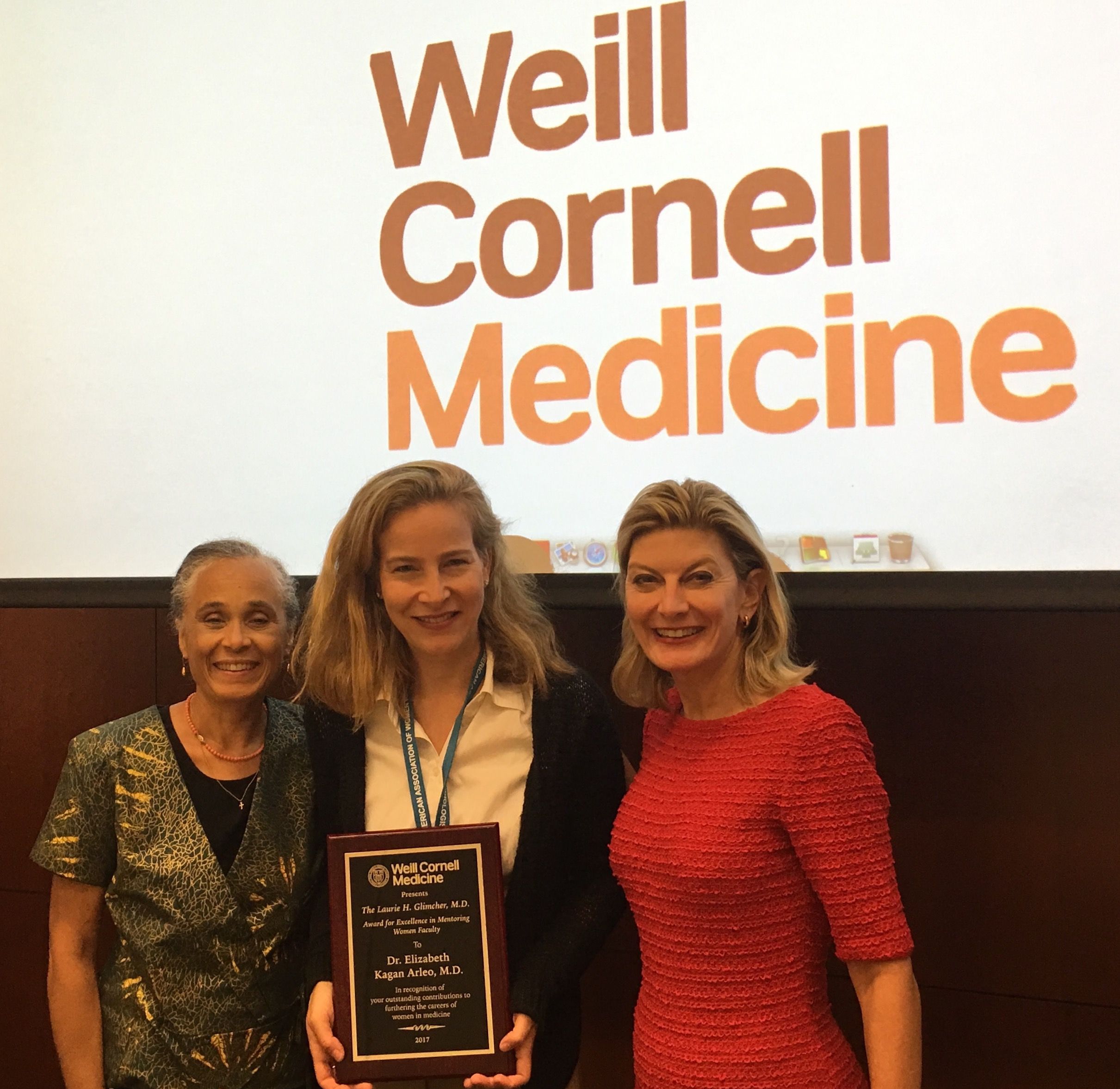 Dr. Elizabeth Kagan Arleo received the plaque honoring her as the 2017 Laurie Glimcher Awardee for Excellence in Mentoring Women Faculty. She was initially recognized at the 2017 Diversity Celebration in May. Congratulations, Dr. Arleo!
Make Your Match Open House
On September 9th, the Department of Medicine Minority Housestaff Committee, Residency Training Program and Office of Diversity and Inclusion hosted a Residency Diversity Open House for medical students. The students were welcomed by the Co-Chairs of the Minority Housestaff Committee, Dr. Susana Morales (Department of Medicine Vice Chair of Diversity), Dr. Linnie Golightly (Associate Dean of Diversity and Inclusion), and Dr. Lyuba Konapasek (the NYPH Graduate Medical Education Designated Institutional Official). Students had an opportunity to attend different sessions regarding the residency process. The open house provided the opportunity for medical students to ask panels questions about the application process for residency and hear experiences from current residents. In addition, students were able to network with residents from an array of departments: Anesthesia, Medicine, OB-GYN, Neurology, Pediatrics, Radiology. Dermatology, Radiation Oncology, Psychiatry, Ophthalmology, Orthopedics, and Surgery.
Governor General of Antigua and Barbuda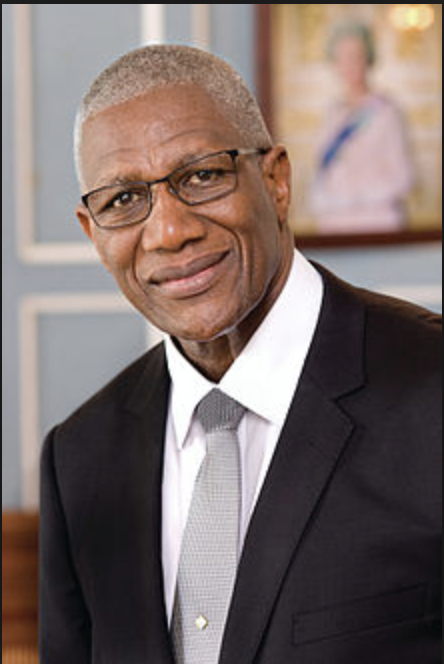 On September 20th, Sir Rodney Williams visited WCM hosted by the Brain and Spine Center. He spoke regarding "Honor Above Wealth, Healing the Body and the Society" and shared his experiences as a physician serving in Antigua and Barbuda. Sir Williams has ongoing collaborations with Dr. Caitlin Hoffman in Pediatric Neurosurgery. He met with Dean Choi and other faculty to discuss future additional collaborations with WCM. He also met with members of the WCM community at a reception in the Griffis Faculty Club following his talk. 
Faculty Spotlight: Joy Howell, MD
Joy Dean Howell, MD was recently appointed Vice Chair of Diversity in the Department of Pediatrics. She is  an Associate Professor of Clinical Pediatrics at Weill Cornell Medicine and Associate Attending Pediatrician at the NewYork-Presbyterian Komansky Children's Hospital at the NewYork-Presbyterian Hospital/Weill Cornell Medical Center. In her new role, she will be overseeing the department's diversity initiatives for pipeline programs, students, and faculty. Congratulations Dr. Howell!
Faculty Spotlight: Tracy Paul, MD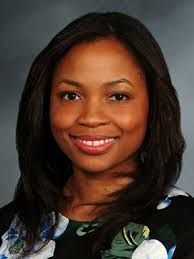 Tracy K. Paul, MD was recently appointed Assistant Professor of Clinical Medicine and Assistant Attending Physician in the Division of Cardiology. Dr. Paul is an alumna of was also a former student in two of Weill Cornell Medicine's pipeline programs! She participated in both the, Health Professions Recruitment and Exposure (HPREP) Program and Travelers Summer Research Fellowship (T-SRF) Program. Congratulations Dr. Paul!  And Welcome home!
ACCESS, T-SRF, WISER, and Gateways Summer Program Students Graduation Ceremonies


Summer students successfully completely this year's programs. Students presented their independent research in front of Weill Cornell Medicine faculty mentors, students, and staff. Congratulations to all of our ACCESS, T-SRF, WISER, and Gateways summer students. Wishing you all the best in your future endeavors!
Summer Program Students Meet Vice Dean of Research, Dr. Gary Koretzky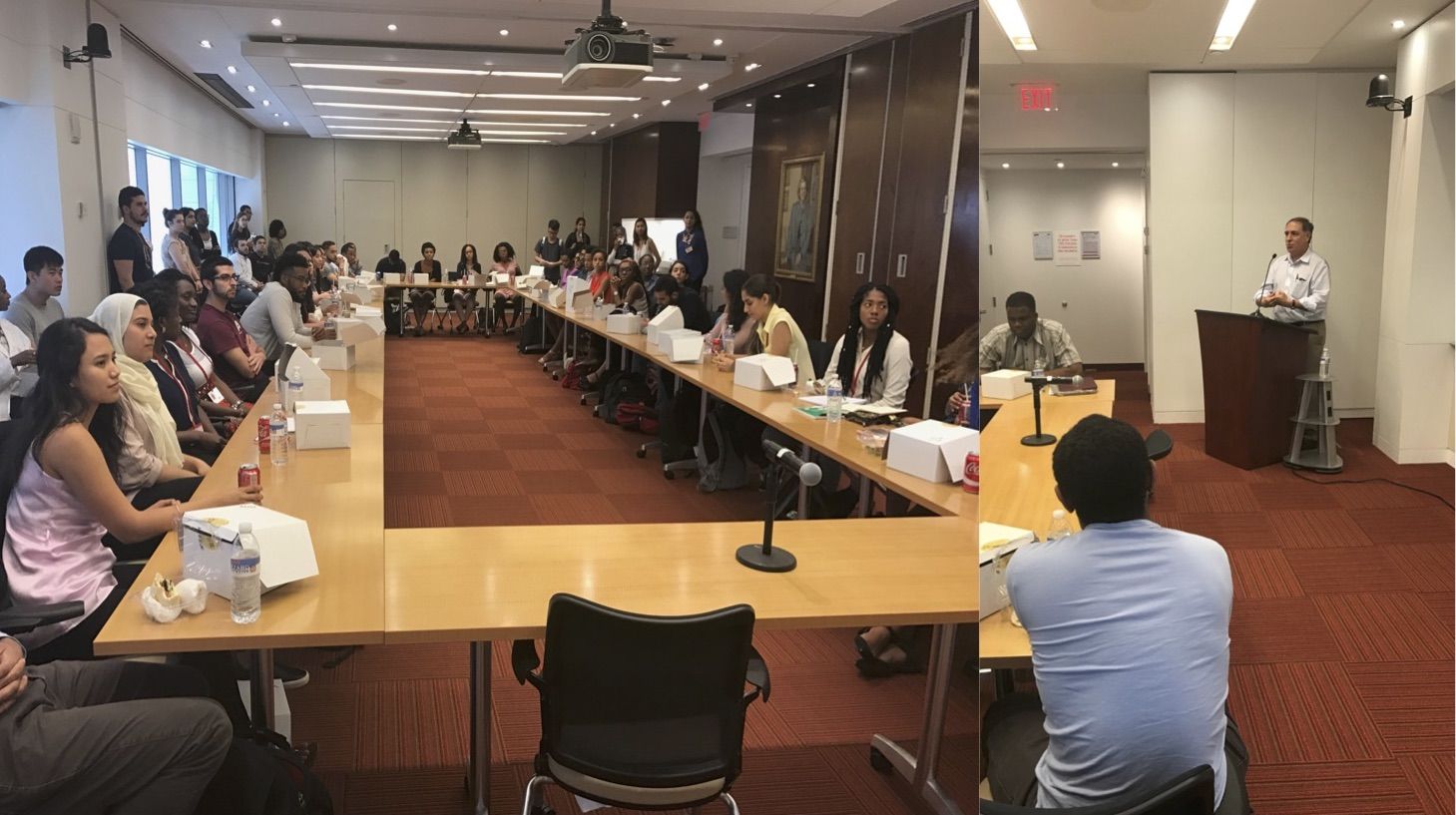 Summer students met with Vice Dean of Research, Dr. Gary Koretzky to discuss about their interests in pursuing sciences. Dr. Koretzky advised the students to explore options available in the sciences and also look for experiences such as internships or mentors to further enhance their interests.
WISER Students Meet Director of MD/PhD Program, Dr. Olaf Andersen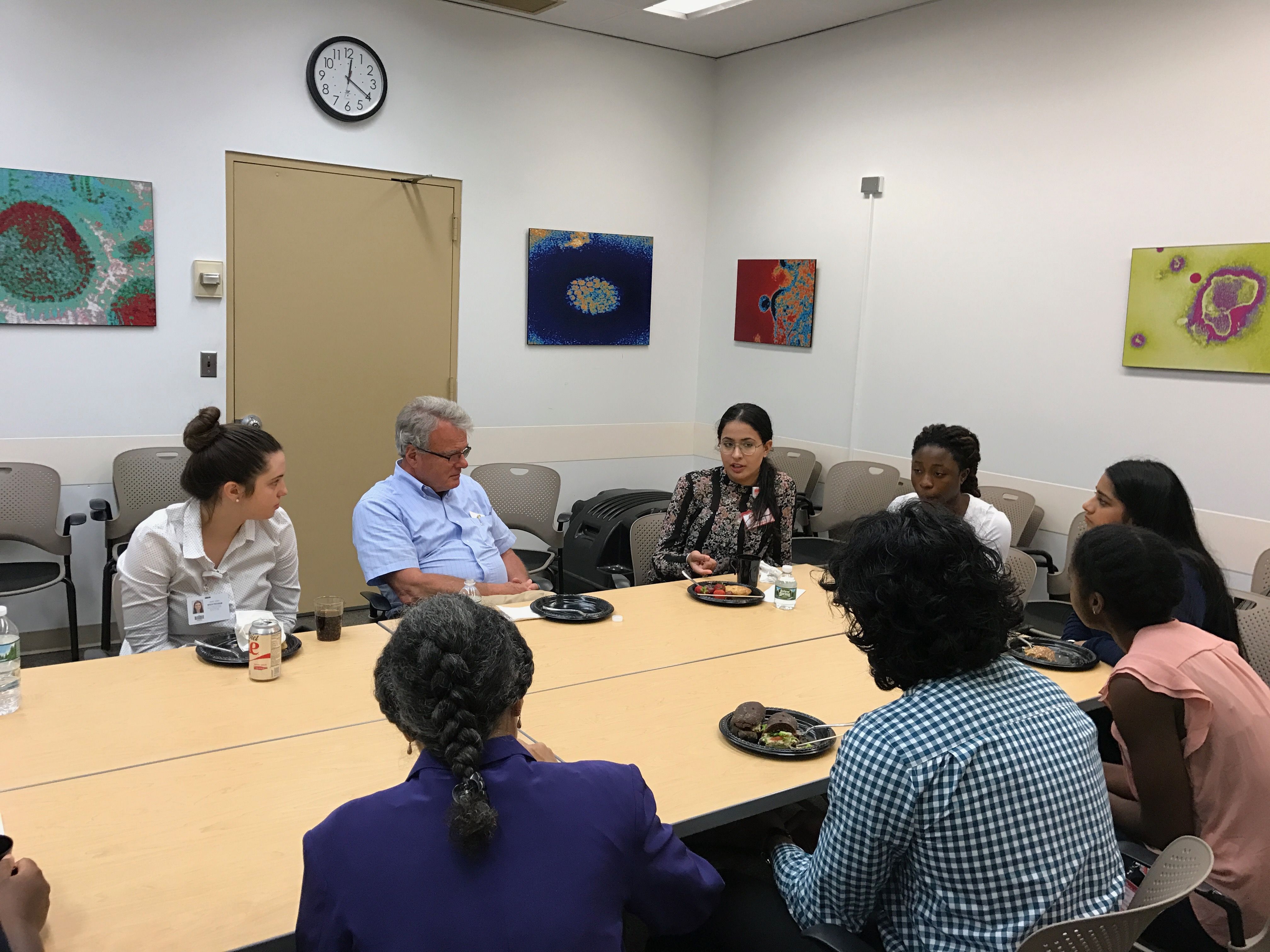 Dr. Olaf Andersen, Director of the WCM MD/PhD program spoke with this year's WISER students about pursuing studies as a physician-scientist and why it is important. He also discussed mentioned the different paths students can explore to see if they are interested in pursuing a dual degree. The WISER students took the opportunity to ask what would a Weill Cornell Medicine MD/PhD program look for in a prospective MD/PhD candidate. 
2017 SPARC Jr.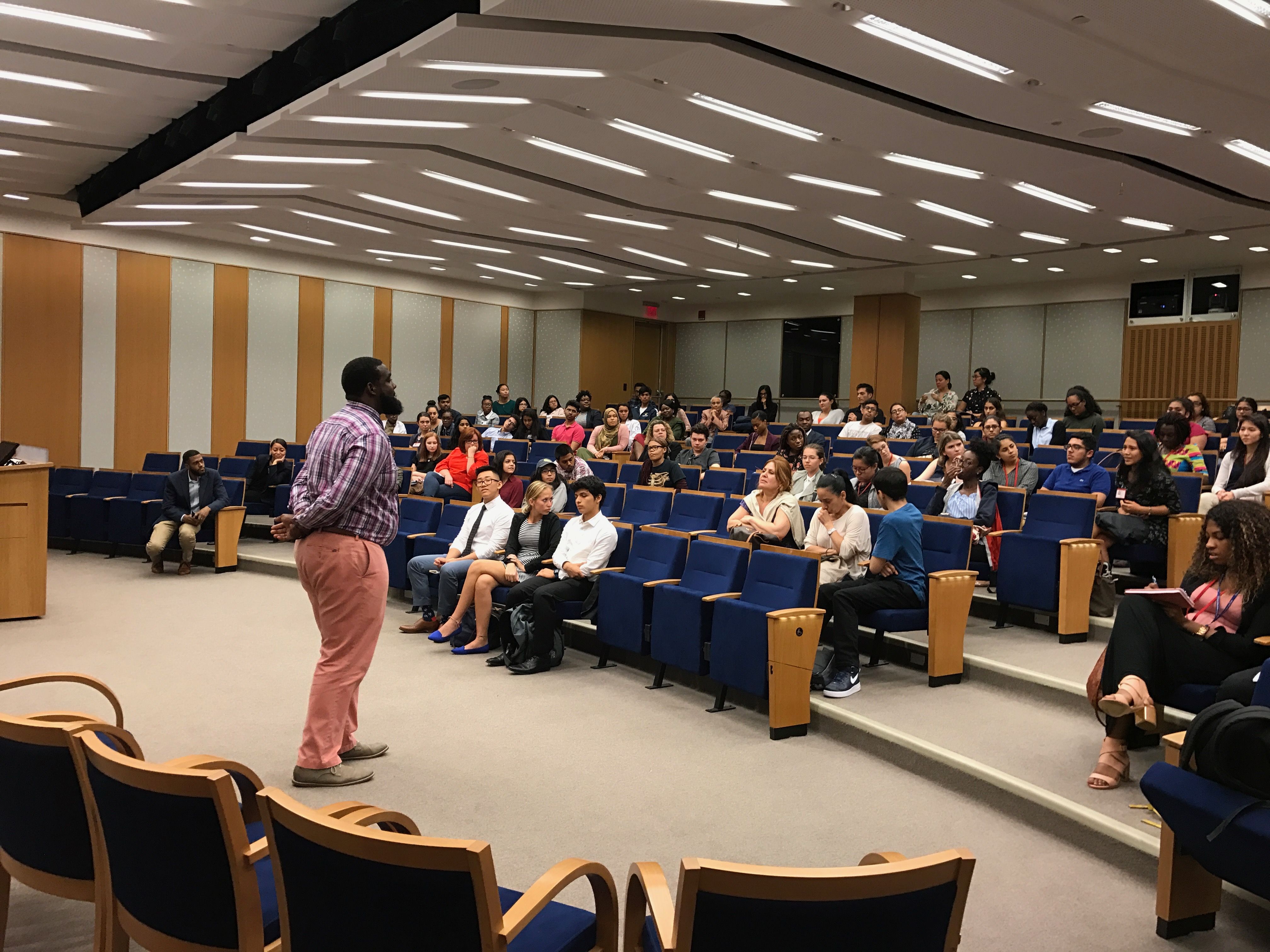 On Monday, July 24th, 2017, students gathered at Rockefeller University to learn about different careers in science. Russell Ledet, SPARC Jr. keynote speaker, a graduate student at New York University (NYU) shared his personal journey and experiences being a father and student. He elaborated extensively on thehis obstacles he encountered and what eventually influenced him to attend graduate school later on. 
2017 SPARC Tri-I Diversity Retreat
On Saturday, June 17th, Tri-I institutions: Weill Cornell Medicine, Rockefeller University, and Memorial Sloan Kettering Cancer Center gathered to reflect and discuss about the needs of the Tri-I community. More than 45 participants (students, faculty, and staff) attended this year's SPARC Tri-I Diversity Retreat "Building Our Community: Diverse, Inclusive, and Strong."
2017 Diversity Celebration: 4th Year Toast and Pioneers In Diversity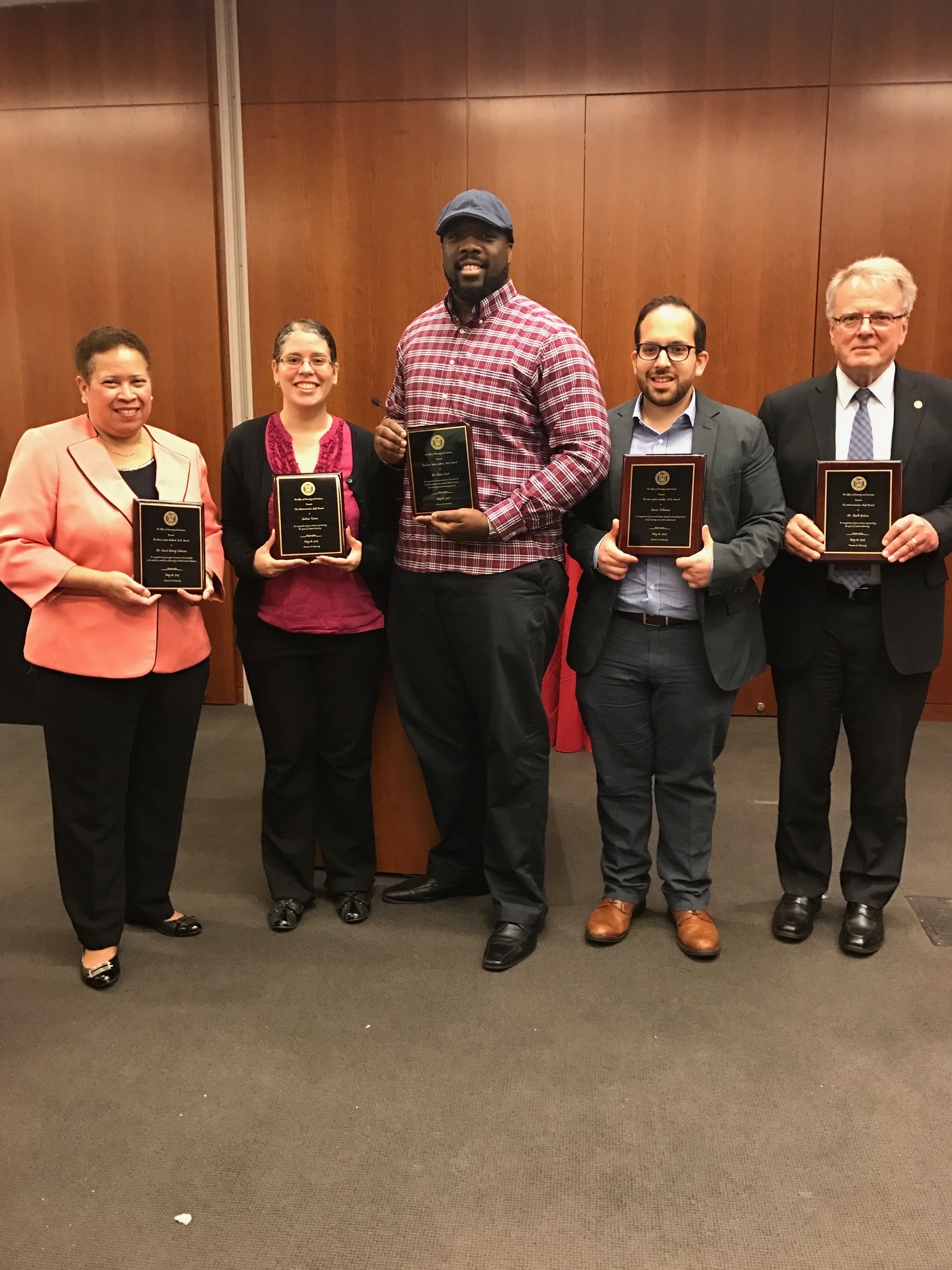 On May 17th, 2017, Dean Augustine M.K. Choi joined our celebration for diversity and commended the immense efforts of those who foster and aid in cultivating our diverse community. In addition, Dr. Linnie Golightly, Associate Dean of Diversity and Inclusion announced and honored this year's Pioneers In Diversity Award and the Laurie Gilmcher Award recipients.
Meet and Greet with Dr. Charlene Gamaldo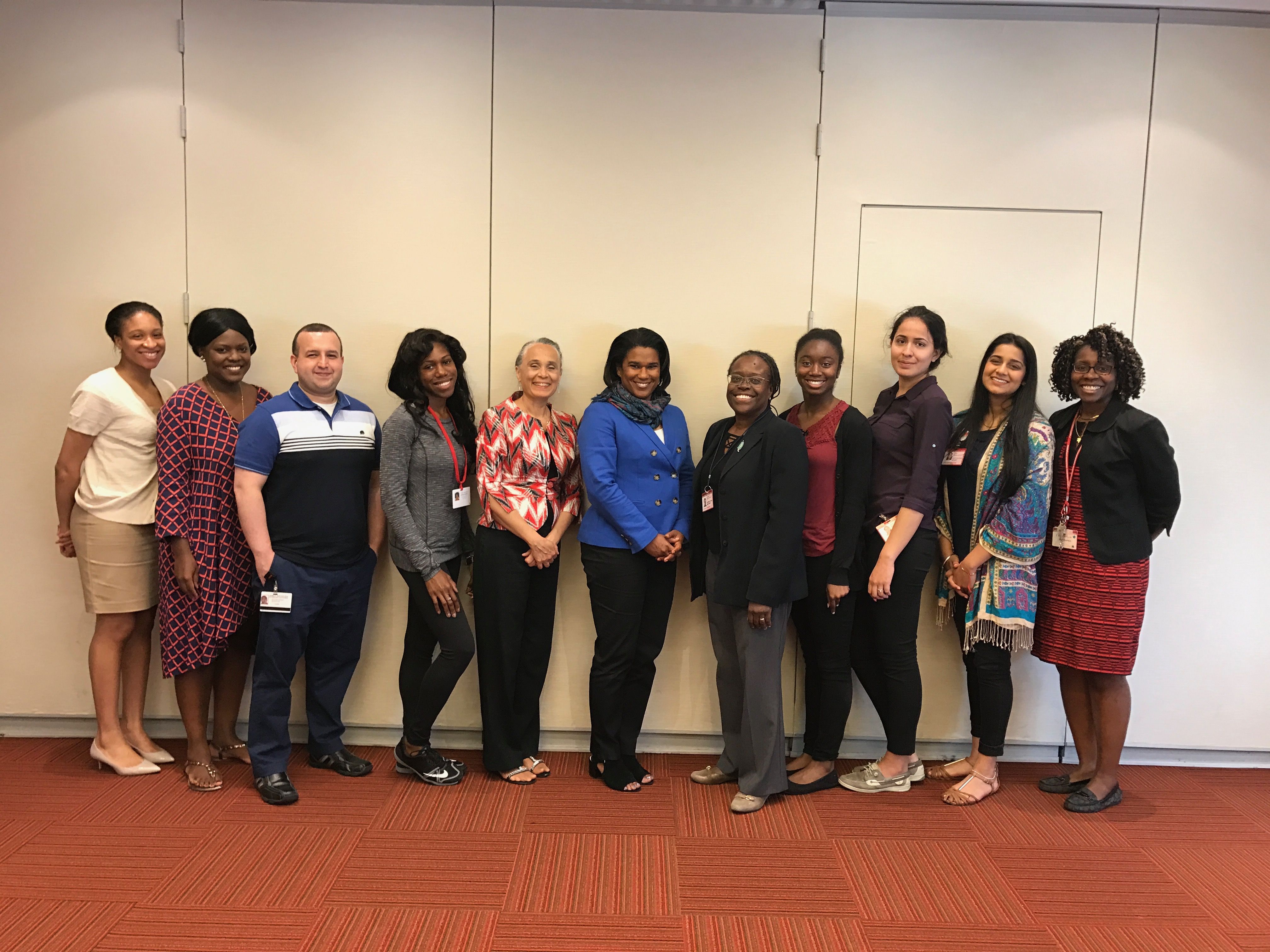 Students, faculty, and staff gathered on Tuesday, June 27th to meet Dr. Charlene Gamaldo, Associate Professor of Neurology and Medical Director of Sleep Disorders at Johns Hopkins Medicine. 
Three WCM Staff Members Pursue Doctorates in Education
"If you've ever wished you had a higher degree but felt that it was too late or there were too many obstacles, three ambitious WCM employees may convince you otherwise. Juggling full-time jobs and caring for kids and/or elderly parents while pursuing a doctorate was no easy feat for Dr. Ruth Gotian, Dr. Elizabeth Wilson-Anstey and Susan Kane. But the three women saw the challenge as a win-win situation: They could improve the educational programs they run at WCM while using their work as the focus of their graduate research."
AAMC Faculty Salary Survey
The Report on Medical School Faculty Salaries (2014-2015) is based on fiscal year salary data submitted from 144 accredited medical schools in United States for the 2015 AAMC Faculty Salary Survey. The report includes the following sources of compensation: fixed/contractual salary, medical practice supplement, bonus/incentive pay, and uncontrolled outside earnings. This report is published every two years.
 This 330-page report provides:
Total compensation statistics for six faculty ranks in 92 departments/specialties.
Thirty-three tables that present the total compensation attributable to teaching, patient care, or research for 107,792 full-time medical school faculty.
Tables showing the 25th percentile and 75th percentile, as well as the mean and median, for each combination of faculty rank and faculty department/specialty.
Number of faculty in each total compensation statistic.
As MinFac participants from member institutions, you can access the Faculty Salary Survey (FSS) for free:
Click on Faculty Salary Survey
Log in with your AAMC credentials or create an account (user name and password) if you don't already have one.
Please be aware that any questions related to the Faculty Salary Survey – including how to access the reports - can be directed to the team at fss@aamc.org.
If you are interested in a hard copy of the Faculty Salary Survey (FSS), it can be purchased for $145 ( for AAMC members) of $550 ( for non-members) through clicking the following link.
An Ivy League professor on why colleges don't hire more faculty of color: 'We don't want them'
Weill Cornell 1992 and T-SRF 1986 Graduate Dr. Roderick K. King Named M.D./M.P.H. Director and Assistant Dean for Public Health Education
Ex-Detective's New Assignment: Investigating the Science of the Brain
In a few weeks, Christian Saffran will turn 46, which means it is not a minute too soon for him to be starting studies this week that will lead to doctorates in both neuroscience and medicine.