Faculty Spotlight: Joy Howell, MD
Joy Dean Howell, MD was recently appointed Vice Chair of Diversity in the Department of Pediatrics. She is  an Associate Professor of Clinical Pediatrics at Weill Cornell Medicine and Associate Attending Pediatrician at the NewYork-Presbyterian Komansky Children's Hospital at the NewYork-Presbyterian Hospital/Weill Cornell Medical Center. In her new role, she will be overseeing the department's diversity initiatives for pipeline programs, students, and faculty. Congratulations Dr. Howell!
Faculty Spotlight: Tracy Paul, MD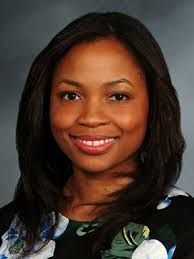 Tracy K. Paul, MD was recently appointed Assistant Professor of Clinical Medicine and Assistant Attending Physician in the Division of Cardiology. Dr. Paul is an alumna of was also a former student in two of Weill Cornell Medicine's pipeline programs! She participated in both the, Health Professions Recruitment and Exposure (HPREP) Program and Travelers Summer Research Fellowship (T-SRF) Program. Congratulations Dr. Paul!  And Welcome home!
ACCESS, T-SRF, WISER, and Gateways Summer Program Students Graduation Ceremonies


Summer students successfully completely this year's programs. Students presented their independent research in front of Weill Cornell Medicine faculty mentors, students, and staff. Congratulations to all of our ACCESS, T-SRF, WISER, and Gateways summer students. Wishing you all the best in your future endeavors!
Summer Program Students Meet Vice Dean of Research, Dr. Gary Koretzky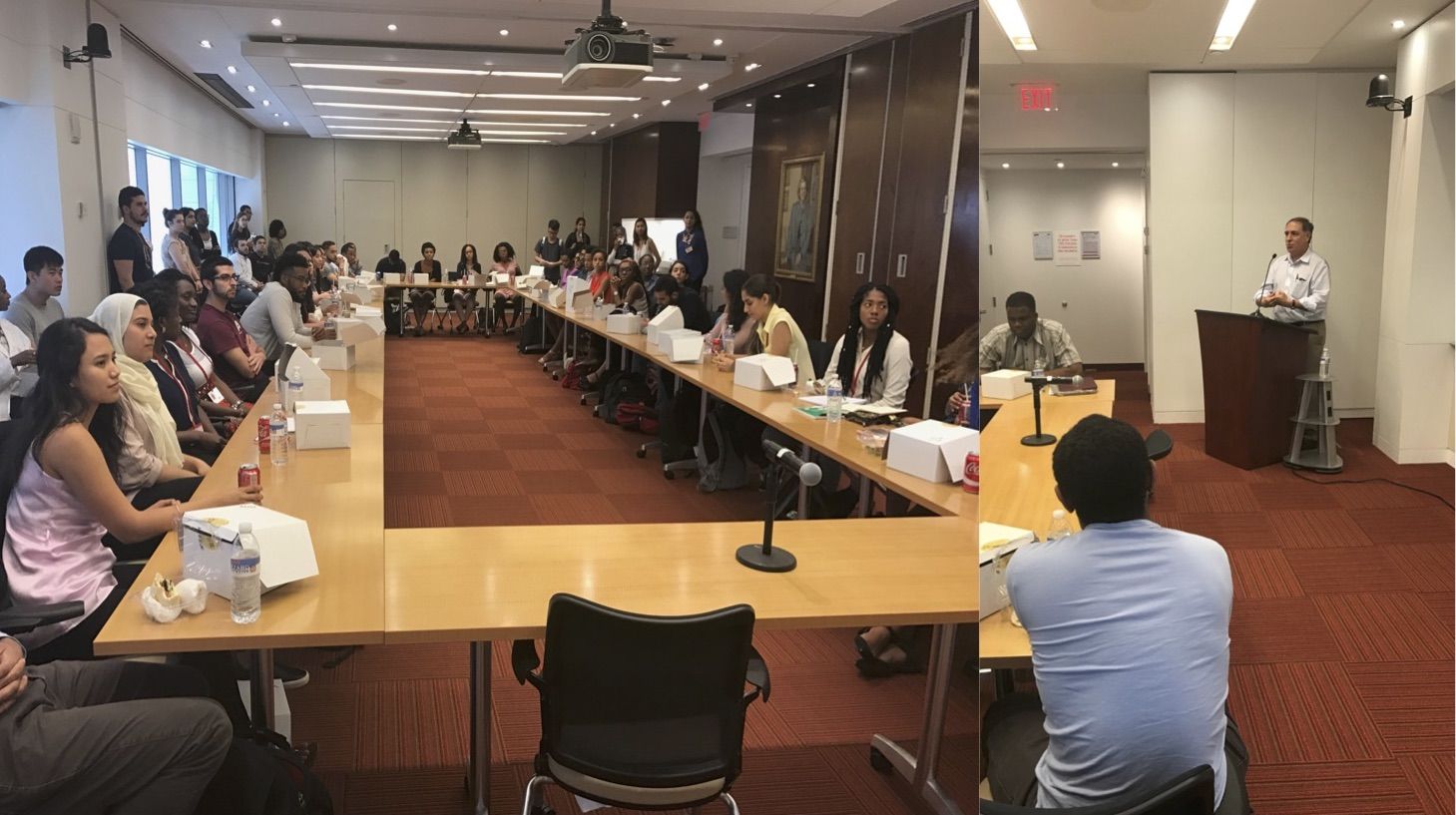 Summer students met with Vice Dean of Research, Dr. Gary Koretzky to discuss about their interests in pursuing sciences. Dr. Koretzky advised the students to explore options available in the sciences and also look for experiences such as internships or mentors to further enhance their interests.
WISER Students Meet Director of MD/PhD Program, Dr. Olaf Andersen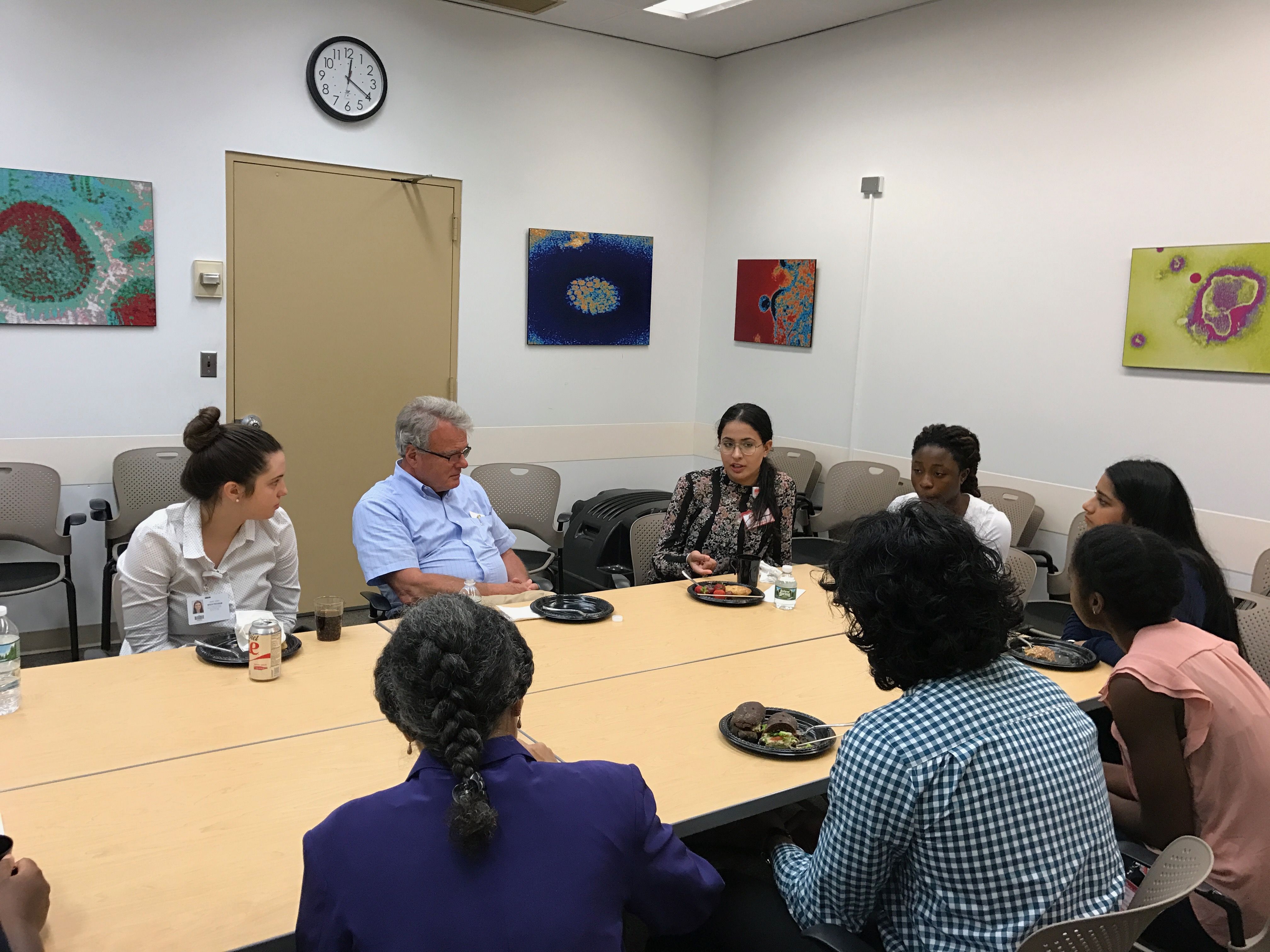 Dr. Olaf Andersen, Director of the WCM MD/PhD program spoke with this year's WISER students about pursuing studies as a physician-scientist and why it is important. He also discussed mentioned the different paths students can explore to see if they are interested in pursuing a dual degree. The WISER students took the opportunity to ask what would a Weill Cornell Medicine MD/PhD program look for in a prospective MD/PhD candidate. 
2017 SPARC Jr.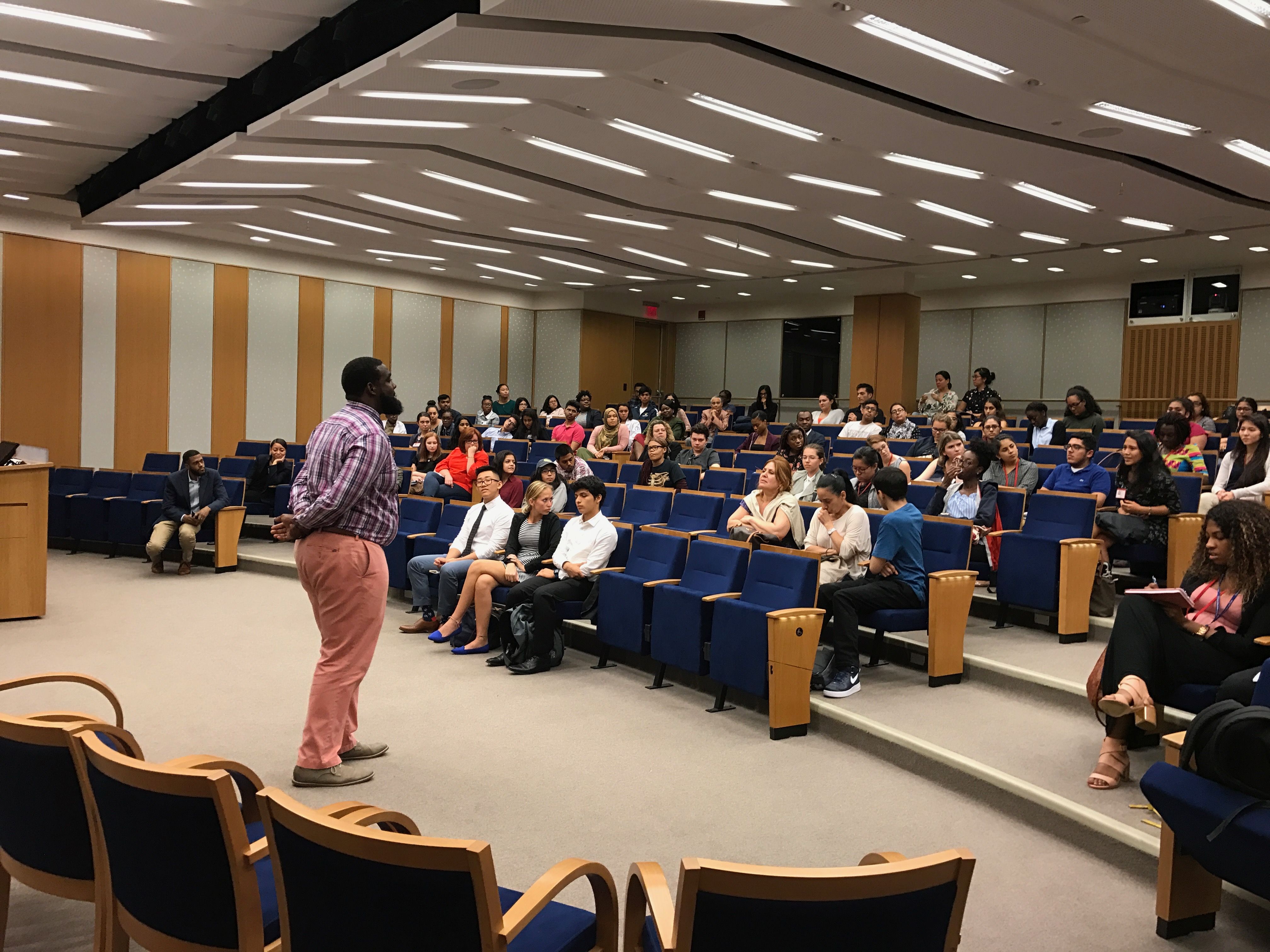 On Monday, July 24th, 2017, students gathered at Rockefeller University to learn about different careers in science. Russell Ledet, SPARC Jr. keynote speaker, a graduate student at New York University (NYU) shared his personal journey and experiences being a father and student. He elaborated extensively on thehis obstacles he encountered and what eventually influenced him to attend graduate school later on. 
2017 SPARC Tri-I Diversity Retreat
On Saturday, June 17th, Tri-I institutions: Weill Cornell Medicine, Rockefeller University, and Memorial Sloan Kettering Cancer Center gathered to reflect and discuss about the needs of the Tri-I community. More than 45 participants (students, faculty, and staff) attended this year's SPARC Tri-I Diversity Retreat "Building Our Community: Diverse, Inclusive, and Strong."
2017 Diversity Celebration: 4th Year Toast and Pioneers In Diversity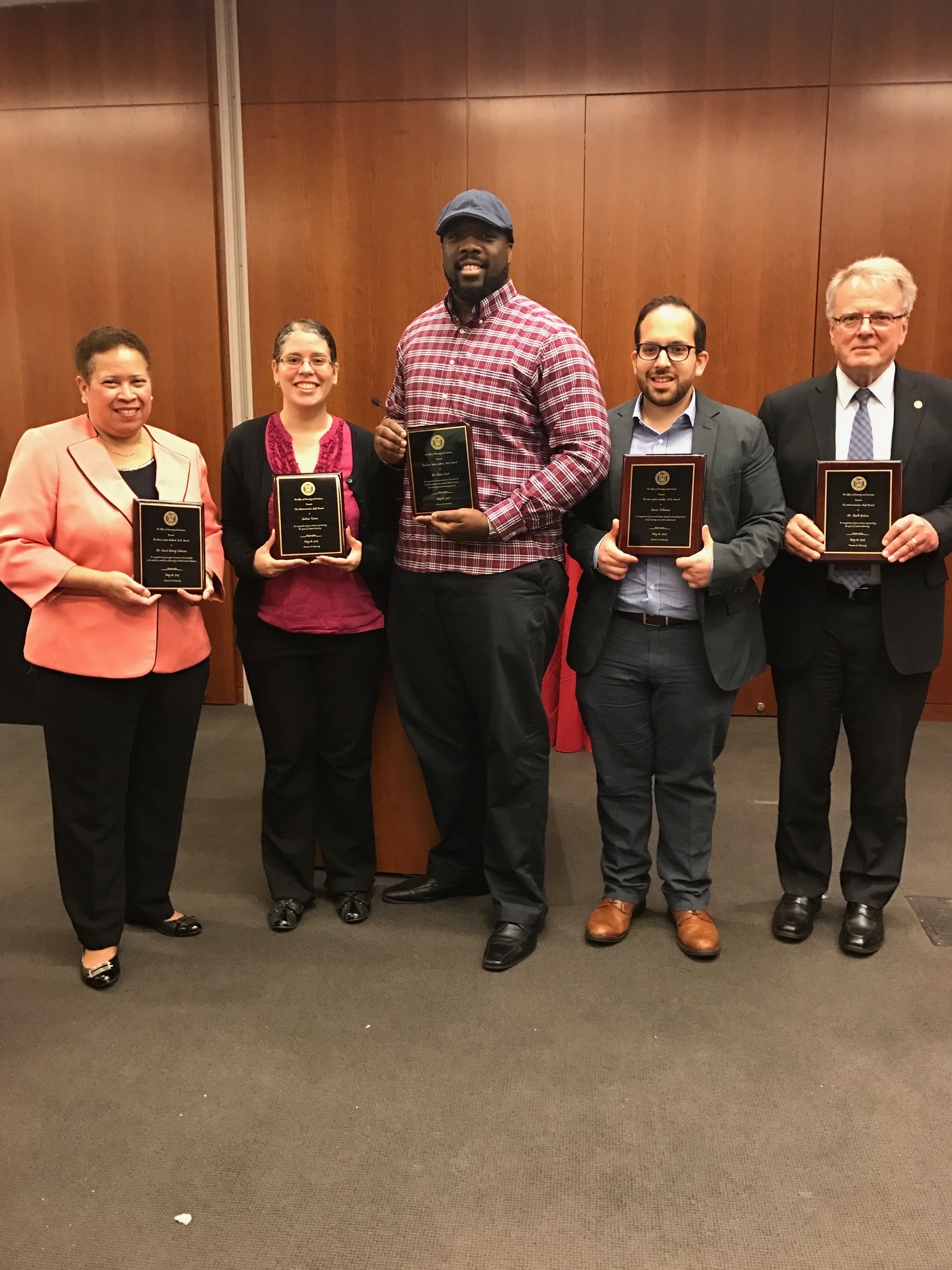 On May 17th, 2017, Dean Augustine M.K. Choi joined our celebration for diversity and commended the immense efforts of those who foster and aid in cultivating our diverse community. In addition, Dr. Linnie Golightly, Associate Dean of Diversity and Inclusion announced and honored this year's Pioneers In Diversity Award and the Laurie Gilmcher Award recipients.
Meet and Greet with Dr. Charlene Gamaldo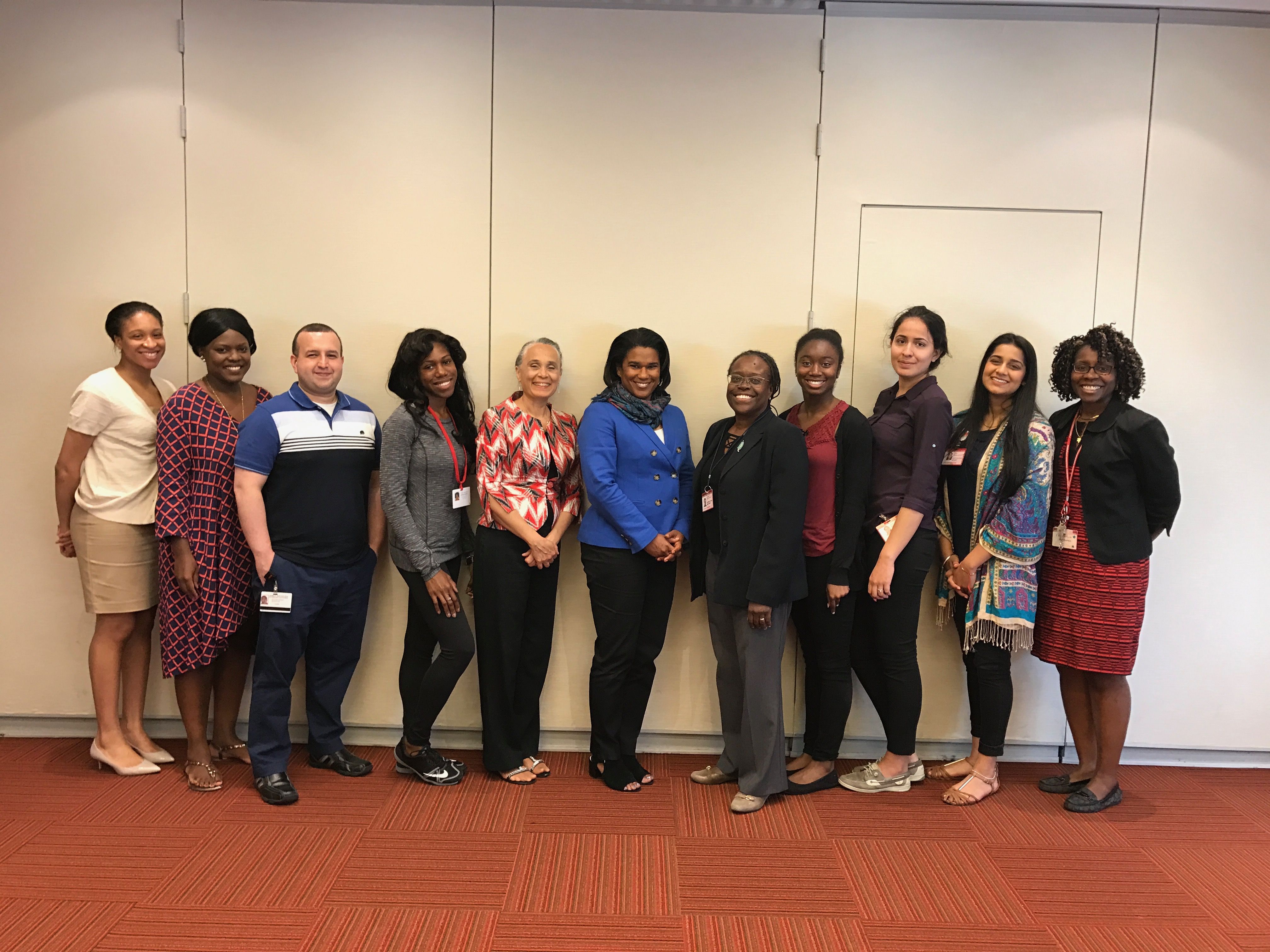 Students, faculty, and staff gathered on Tuesday, June 27th to meet Dr. Charlene Gamaldo, Associate Professor of Neurology and Medical Director of Sleep Disorders at Johns Hopkins Medicine. 
Three WCM Staff Members Pursue Doctorates in Education
"If you've ever wished you had a higher degree but felt that it was too late or there were too many obstacles, three ambitious WCM employees may convince you otherwise. Juggling full-time jobs and caring for kids and/or elderly parents while pursuing a doctorate was no easy feat for Dr. Ruth Gotian, Dr. Elizabeth Wilson-Anstey and Susan Kane. But the three women saw the challenge as a win-win situation: They could improve the educational programs they run at WCM while using their work as the focus of their graduate research."
AAMC Faculty Salary Survey
The Report on Medical School Faculty Salaries (2014-2015) is based on fiscal year salary data submitted from 144 accredited medical schools in United States for the 2015 AAMC Faculty Salary Survey. The report includes the following sources of compensation: fixed/contractual salary, medical practice supplement, bonus/incentive pay, and uncontrolled outside earnings. This report is published every two years.
 This 330-page report provides:
Total compensation statistics for six faculty ranks in 92 departments/specialties.
Thirty-three tables that present the total compensation attributable to teaching, patient care, or research for 107,792 full-time medical school faculty.
Tables showing the 25th percentile and 75th percentile, as well as the mean and median, for each combination of faculty rank and faculty department/specialty.
Number of faculty in each total compensation statistic.
As MinFac participants from member institutions, you can access the Faculty Salary Survey (FSS) for free:
Click on Faculty Salary Survey
Log in with your AAMC credentials or create an account (user name and password) if you don't already have one.
Please be aware that any questions related to the Faculty Salary Survey – including how to access the reports - can be directed to the team at fss@aamc.org.
If you are interested in a hard copy of the Faculty Salary Survey (FSS), it can be purchased for $145 ( for AAMC members) of $550 ( for non-members) through clicking the following link.
An Ivy League professor on why colleges don't hire more faculty of color: 'We don't want them'
Weill Cornell 1992 and T-SRF 1986 Graduate Dr. Roderick K. King Named M.D./M.P.H. Director and Assistant Dean for Public Health Education
Ex-Detective's New Assignment: Investigating the Science of the Brain
In a few weeks, Christian Saffran will turn 46, which means it is not a minute too soon for him to be starting studies this week that will lead to doctorates in both neuroscience and medicine.