Alumni of the Tri-Institutional MD-PhD Program
"The Tri-Institutional M.D.-Ph.D. Program allows outstanding applicants to obtain both M.D. and Ph.D."
Alumni of the Tri-Institutional MD-PhD Program
Weill Cornell Medical College of Cornell University, Rockefeller University, and Sloan Kettering Institute comprise a tri-institutional group of world-renowned biomedical research institutions on contiguous campuses. Students experience the excitement of modern biomedical science through a specially tailored course of study, and unrestricted access to experienced mentors in leading research laboratories.
The faculties at Weill Cornell, Rockefeller, and Sloan Kettering are among the most distinguished in the world, including numerous Nobel laureates. These three institutions are the home of more than 35 members of the National Academy of Sciences.
All students accepted into the Tri-Institutional M.D.-Ph.D. Program receive full scholarships, and stipends to cover living expenses for the entire period of study.
Program Alumni include:
Frank Douglas '77 
Stephen Lockhart '85
Jose Trevejo '02
Dan Rosell '04 
Joe Amprey '04
Abner Louissaint '05
Joe Mancias '08 
Fatima Soliman '11
John Pena '11 
Eric Salazar '12 
Nathaniel Martinez '12
Tanya Williams '12 
Dennis Spencer '14 
Jason Willis '14
Nicole Ramsey '15
Rashid Rumah '15
Alumni of Pharmacology 2014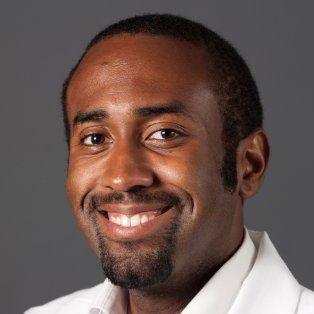 Jamie McBean, PhD
Jamie graduated from the Weill Cornell Medical College Pharmacology program in 2014, where his research focused on elucidating the substrate profile of methyltransferases, and determining how profiles differ across healthy and cancerous cell lines. After graduation he transitioned into medical communications, and began working with BGB Group in New York City in June 2014. At BGB, Jamie's work focuses on the development of educational and promotional materials for pharmaceutical companies, as well as advising scientific strategy and marketing across disease states.
Special Achievement Award Recipients
The Special Achievement Award recognizes alumni with notable achievements in medicine or related fields that significantly advance healthcare and medical science, including "non-traditional" health care-related endeavors in areas such as national policy, business and entrepreneurialism, technology, aerospace and engineering, arts and culture, philanthropy, and humanitarian aid development.
Past Special Achievement Award recipients include:
2010 - Jean W. Pape, M.D. '75
2011 - Ellen S. Baker, M.D. '78; Jay C. Buckey, Jr., M.D. '81; and Mae C. Jemison, M.D. '81 (nominated as a group)
2012 - Richard T. Silver, M.D. '53
2013 - Peter M. Le Jacq, M.D. '81
2014 - Bruce G. Gellin, M.D. '83, M.P.H.
The WCMCAA Special Achievement Award presentation will take place during Reunion 2016 on Saturday, September 24, at 9 a.m. in the Uris Auditorium.