The Successful and Productive Academic Research Careers Jr. (SPARC Jr.) conference targets students from all summer programs at Weill Cornell Medicine, The Rockefeller University, and Memorial Sloan Kettering Cancer Center (but is also open to high school students, college students and parents/guardians in the NYC area). Students gain valuable advice regarding careers in medicine and science, gain insight into the life of medical and graduate students, and are able to meet students, faculty members and alumni of the tri-institutional schools.

The next SPARC Jr. will be held July 23, 2018 at Weill Cornell Medicine.
Register here: https://www.surveymonkey.com/r/sparcjr2018
See below: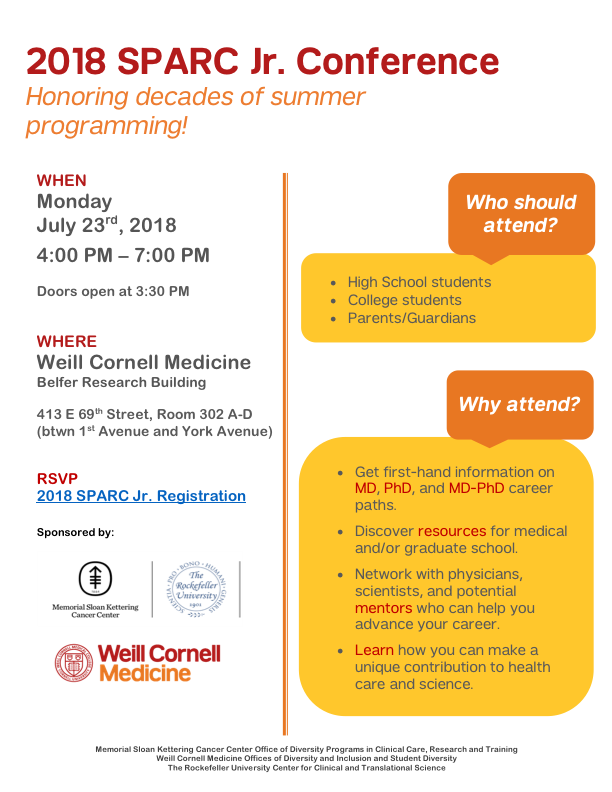 On Monday, July 24th, 2017, students gathered at Rockefeller University to learn about different careers in science. Russell Ledet, SPARC Jr. keynote speaker, a graduate student at New York University (NYU) shared his personal journey and experiences being a father and student. He elaborated extensively on the obstacles he encountered and what eventually influenced him to attend graduate school later on.