WCM Annual Diversity Week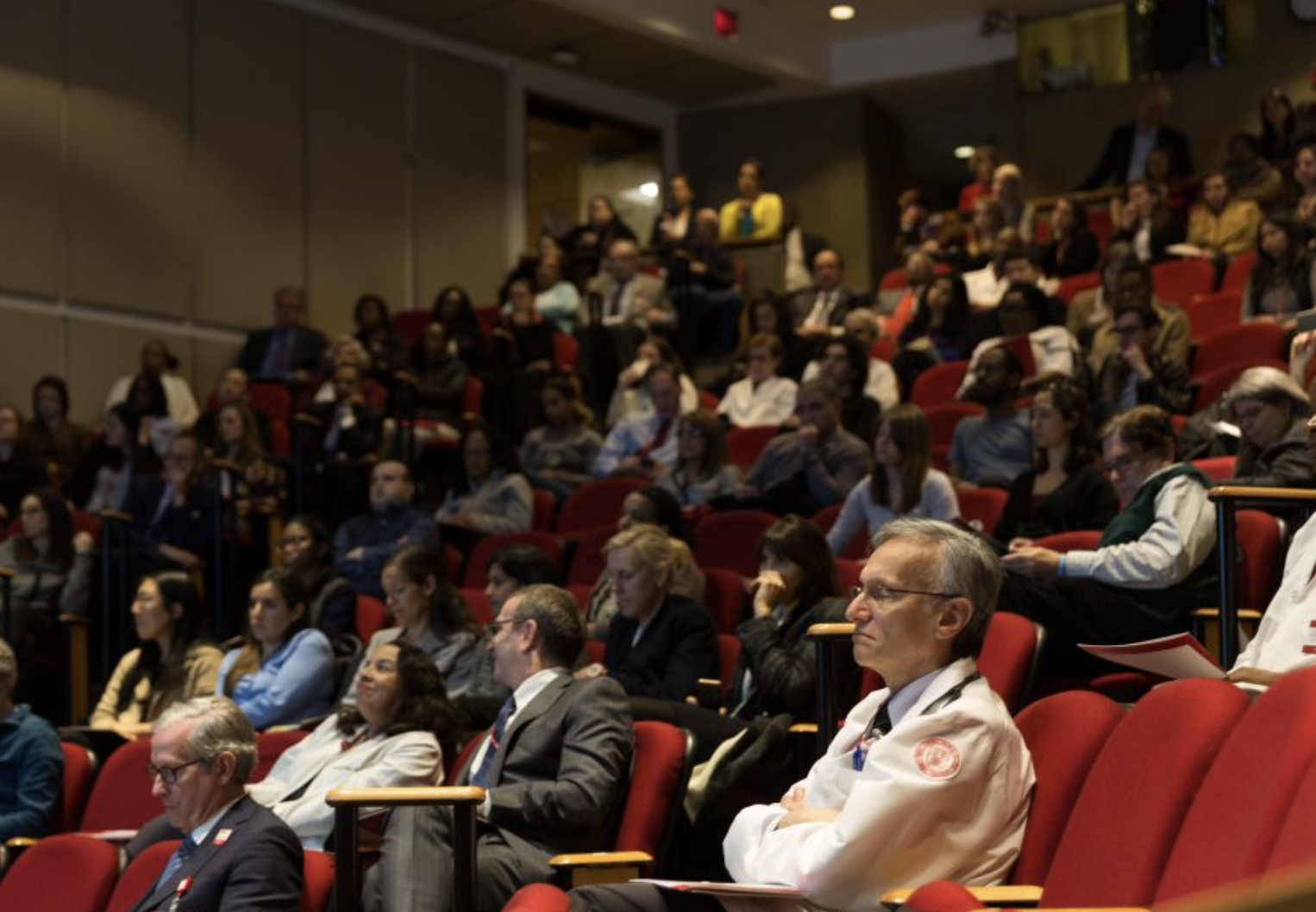 As part of Dean Augustine Choi's commitment to strengthening the culture of diversity and inclusion at Weill Cornell Medicine, the Office of Diversity and Inclusion will host its 4th Annual Diversity Week event that will take place during week of April 25th to April 29th, 2022.  An array of events will take place throughout the week featuring two Keynote Lectures, Diversity Grand Round talks from experts in their fields, health disparity and mentoring in medicine symposiums, paneled events centered around work-life balance, women in science, and LGBT issues in medicine, among others. In addition, winners of the Ritu Banga Healthcare Disparities Research Awards, Pioneers in Diversity Awards, and the Jessica M. and Natan Bibliowicz Award for Excellence in Mentoring Women Faculty will be honored during an evening celebration of diversity. 
For More Information Click Here
Diversity Town Halls
The WCM Office of Diversity and Inclusion hosts monthly virtual meetings for members of the WCM community to discuss questions and challenges in advancing our diversity mission and priorities. Our institution's commitment to social justice and anti-racism extends to all aspects of our mission and, to an even greater extent, to our daily activities. Diversity Town Halls provide opportunity to engage in an ongoing and continuous process of examining how we can move the needle to better confront racism and inequality and to listen and learn from each other.The Office of Diversity and Inclusion Executive Committee is keen to share information, resources and best practices from across the community and network as we collectively foster an atmosphere in which individual characteristics are respected and where both differences and similarities are valued.The recurring monthly meetings are scheduled for every second Wednesday of the month from 4:00pm-5:00pm 
For More Information Click Here
Pioneer in Diversity Awards 
Nominations are requested and Awards are made to members of our community who foster and aid in cultivating a diverse community at Weill Cornell Medicine. The criteria for the awards are as follows: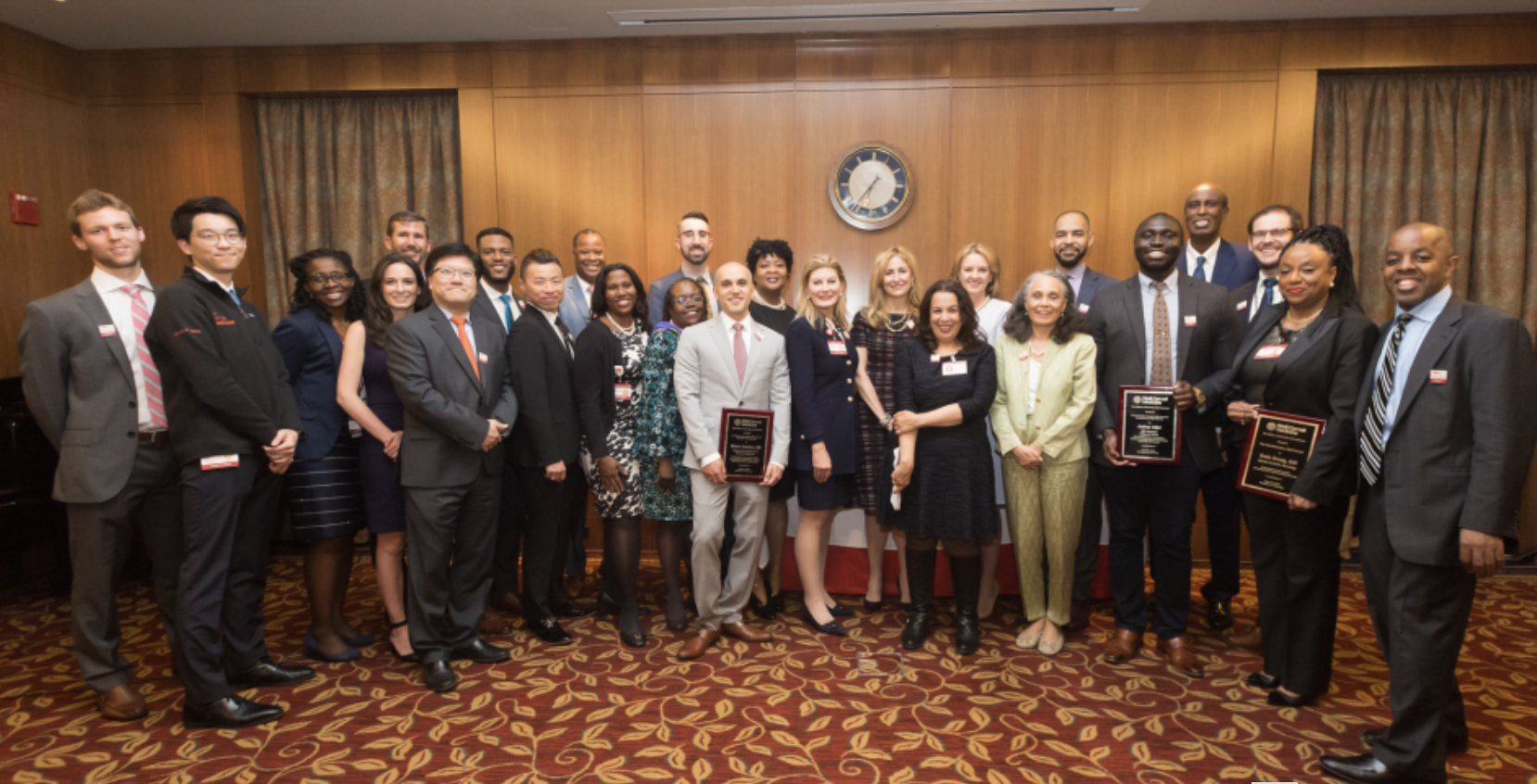 The Ida Sophia Scudder, M.D. Award will be presented to an MD, PhD, MD\PhD, MS, PA medical or graduate student who has made significant contributions in the field of community service and provided care and/or opportunities to the underserved.
The Louis Wade Sullivan, M.D. Award will be presented to a resident or a postdoctoral fellow who has been an outspoken champion for health promotion and a public health advocate, especially for medically underserved populations.
The Bruce Laine Ballard, M.D. Award will be presented to a faculty member who demonstrates commitment to improving student life and to fostering a nurturing and supportive environment where students are able to thrive and succeed.
The Marie Metoyer, M.D. Award will be presented to a current faculty member or alumnus of the Medical College who exemplifies Dr. Metoyer's highest values of healing and community engagement, and has gone above and beyond to serve underprivileged communities in an unorthodox manner.
The Administrative Staff award will be presented to a staff member who embodies the spirit of cultural diversity and service.
For More Information Click Here
Ritu Banga Healthcare Disparities Research Awards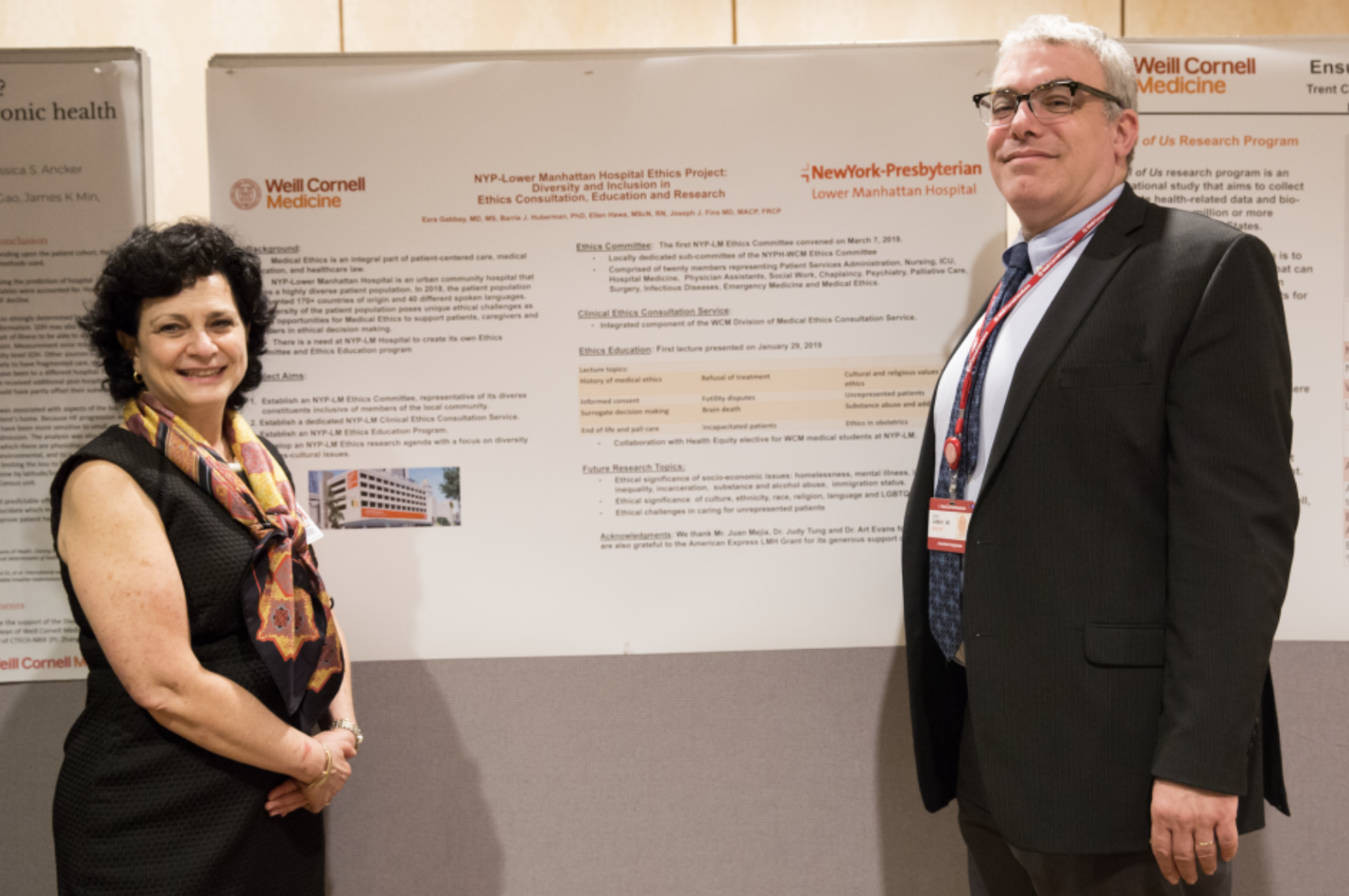 The Ritu Banga Healthcare Disparities Research Awards support excellence in research to improve the health of women and underrepresented minorities and/or to reduce health disparities in healthcare systems and in clinical settings, either locally or globally. Research into improving the diversity and gender balance of the biomedical workforce will also be supported, as lack of a representative workforce can be linked to health disparities and we must move the needle and better confront inequality. The awards are designed to further Weill Cornell Medicine's goal of becoming a national leader in advancing diversity, inclusion, and gender equity within academic medicine. 
For More Information Click Here
Dean's Diversity Quarterly Seminar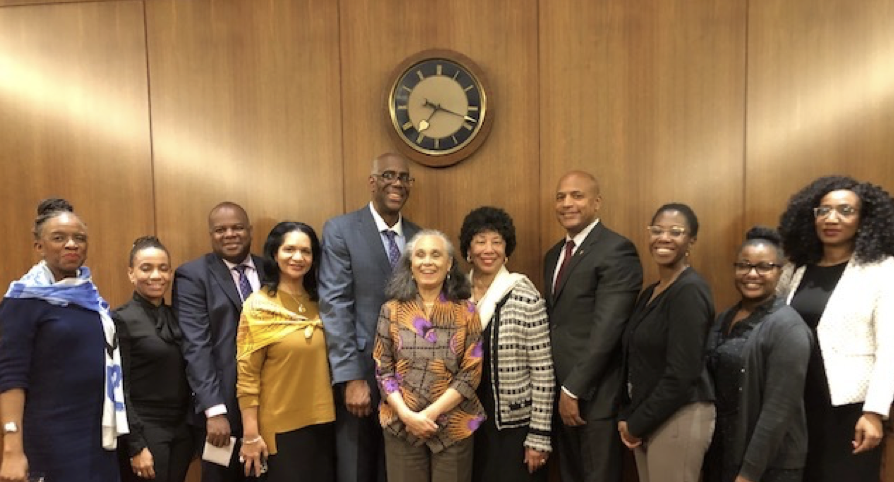 The Dean's Diversity Quarterly Seminar was established by Dean Augustine M.K. Choi in the Fall of 2018 to connect renowned academic physicians, scientists, and diversity advocates with the WCM community, and to forge a stronger appreciation and path to diversifying medicine. The Office of Diversity and Inclusion hosted quarterly speakers who spanned a range of specialties in medicine and science.
Faculty Research Dinners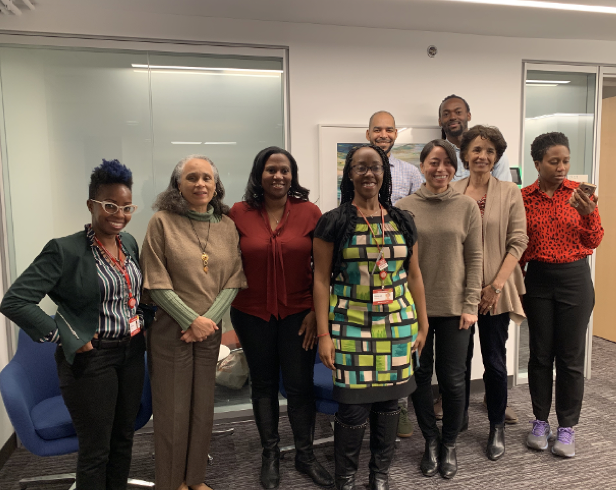 Faculty research dinners series is designed to build community amongst faculty and soon to be faculty of diverse backgrounds pursuing careers in research and their allies. The sessions provide a "safe space" to discuss one's research and ideas while getting honest feedback in a supportive community.
Breaking Bread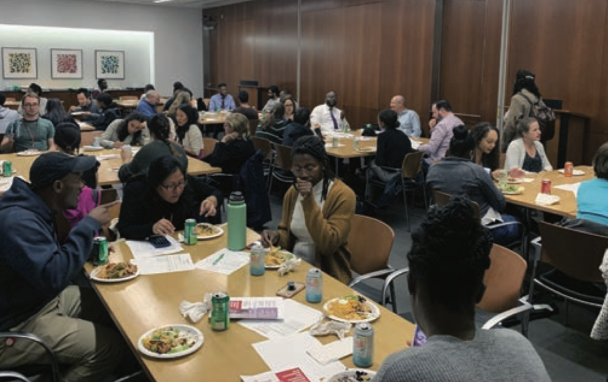 Breaking Bread Dinners bring the WCM community  together. The program consists of a communal  meal and facilitates dialogue touching on topics of  difference including race, sexual    orientation, gender,  socioeconomic status, and current events. They provide  an ongoing safe space to explore beliefs, preconceived  notions, worldviews, and ways to understand one  another more positively. Lead facilitator and  Breaking Bread founder from Cornell Ithaca and former  Associate Dean of Students, Dr. Renee Alexander, leads  the conversation at the dinners held during  the year.   
Diversity Center of Excellence Circles - Faculty Development Circles Program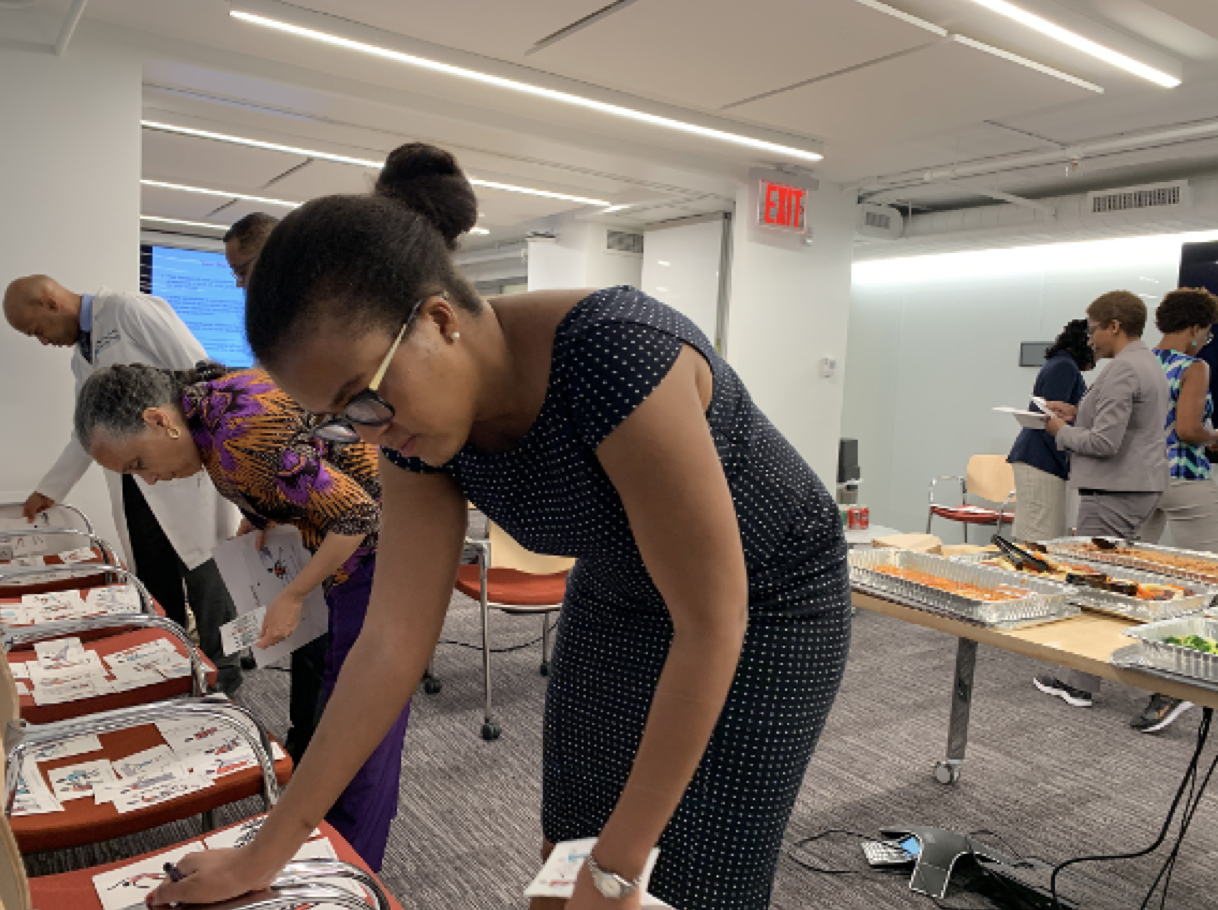 With the goal of strengthening the pipeline of WCM's talented minority physicians, a mentoring program by the Diversity Center of Excellence (DCE), called the Faculty Development Circles Program ("Circles"), was established in the spring of 2019. The brainchild of Dr. Susana Morales, co-principal investigator of the DCE, the program is led by Dr. Linnie Golightly, DCE Director of Faculty Development.
For More Information Click Here

 Weill-Ithaca Summer Experience in Research (WISER)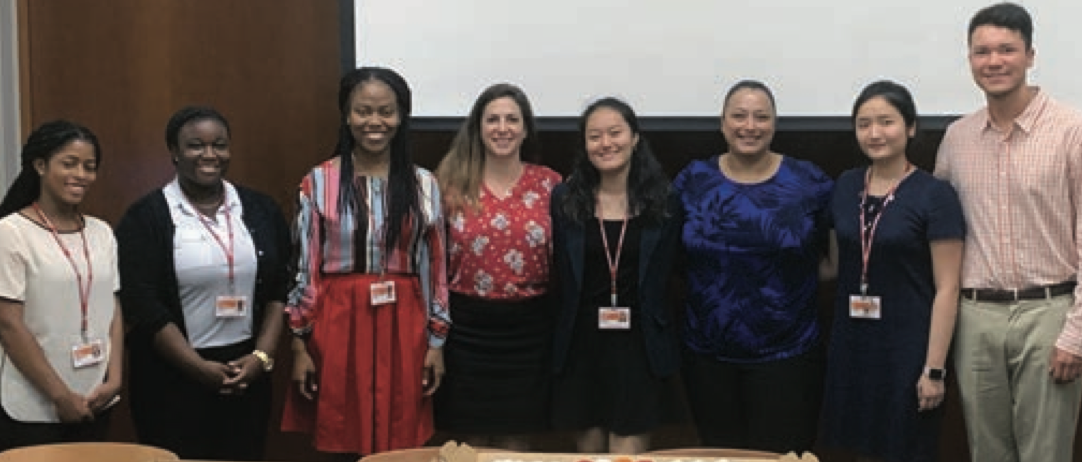 Weill-Ithaca Summer Experience in Research (WISER) is a joint program between Cornell Ithaca and Weill Cornell Medicine (WCM) geared to provide historically underrepresented and/or low-income students who are members of the Cornell University Pre-Professional Programs (P3)  with biomedical research guidance and field experience.  Six students with an interest in basic science, medical or health disparities research, are selected to participate in this paid six-week summer program in New York City. Accepted students are assigned to a community organization, and guided through the process of developing a research question embedded within an existing project. Students participate in journal clubs, didactic courses on research ethics, community-based participatory research, preliminary data analysis and scientific data presentation. They work on projects as a group, providing feedback to their peers, and eventually complete a written and oral presentation of their work. Through WISER, Weill Cornell is able to build pipelines to biomedical research, and to increase the racial and ethnic diversity in academic medicine. This program is only for Cornell students. 
For More Information Click Here
Dr. James Curtis Scholarship - 
National Medical Fellowships
In 2019, WCM established the Dr. James Curtis Scholarship. As the first Director of the TSR-F, Dr. Curtis left an indelible mark at WCM by helping to solidify the institution's commitment to diversity in medicine. The program he started celebrated its 50th anniversary in 2019. This scholarship presented at the at the National Medical Fellowships' Champions of Health Awards recognizes the contributions of a graduating medical student who demonstrates outstanding academic scholarship, leadership, and involvement in community service.  For more information
click here
Black and Latino Men in Medicine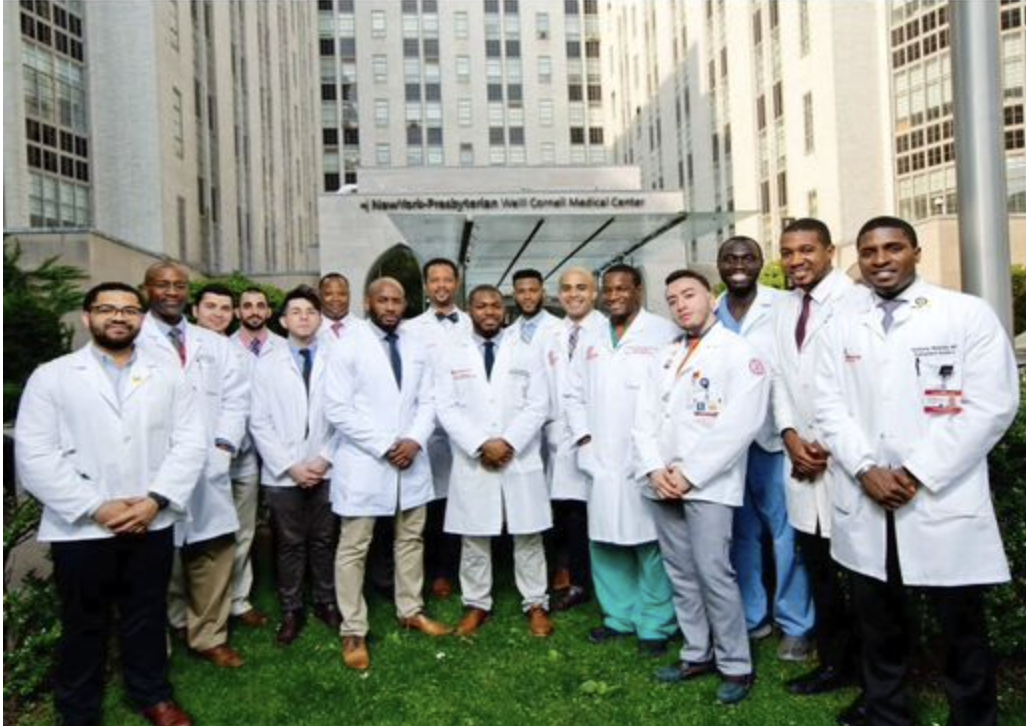 Black and Latino Men in Medicine was founded at the NewYork-Presbyterian Weill Cornell Medical Center as a network of administrators, physicians, scientists, trainees, and students to raise awareness of the myriad of issues involved in the precipitous decline of Black and Latino men in healthcare, medicine, and science. Through networking, program development, and community engagement, BLMiM seeks to support and provide mentorship for Black and Latino men interested in medicine/science, while advocating for effective and sustainable solutions to combat this national crisis. 
For More Information Click Here
Tri-I SPARC/Mini-SPARC
The Tri-I Successful and Productive Academic Research Careers (SPARC) Retreats centered on the different themes include facilitated discussions, interactive, reflective workshops and networking. Tri-I SPARC is sponsored by the Weill Cornell Medicine Office of Diversity and Inclusion, the Diversity Center of Excellence and Department of Medicine, The Burroughs Wellcome Fund, The Rockefeller University Center for Clinical Translational Science, and Memorial Sloan Kettering Cancer Center Office of Health Equity.
Diversity and Inclusion Annual Reports
The annual reports provides an opportunity to reflect on our concerted efforts to advance diversity and inclusion at WCM and share the strategies and accomplishments that contribute to success across our mission.
Click here to read the annual reports 
Mastercard Program 
The Weill Cornell Medicine Mastercard Pilot Grant Program provides support for junior faculty interested in pursuing careers as physician-scientists or translational scientists.  This new program provides funding during the early years of the first faculty position at Weill Cornell Medicine, a crucial period of career development. The Mastercard Pilot Grant Program focuses on faculty from groups that are underrepresented in science and medicine, and who have a promising research project but have not yet garnered a federal career-development grant (the so-called "K award").  Individuals who are Instructors or Assistant Professors at Weill Cornell Medicine are eligible to apply.
Candidates may apply for a year of research funding, thus freeing them from clinical obligations and supporting their ability to collect preliminary data needed for a competitive K award application.  A candidate who receives an award through this program may apply for up to one (1) additional award in the immediately following year, for a total of up to two (2) years of funding.  The program will fund approximately five (5) faculty members per year, over a period of five (5) years.  
For eligibility criteria and more information on how to apply, please contact the Office of Faculty Development at facultydevelopment@med.cornell.edu with any questions.