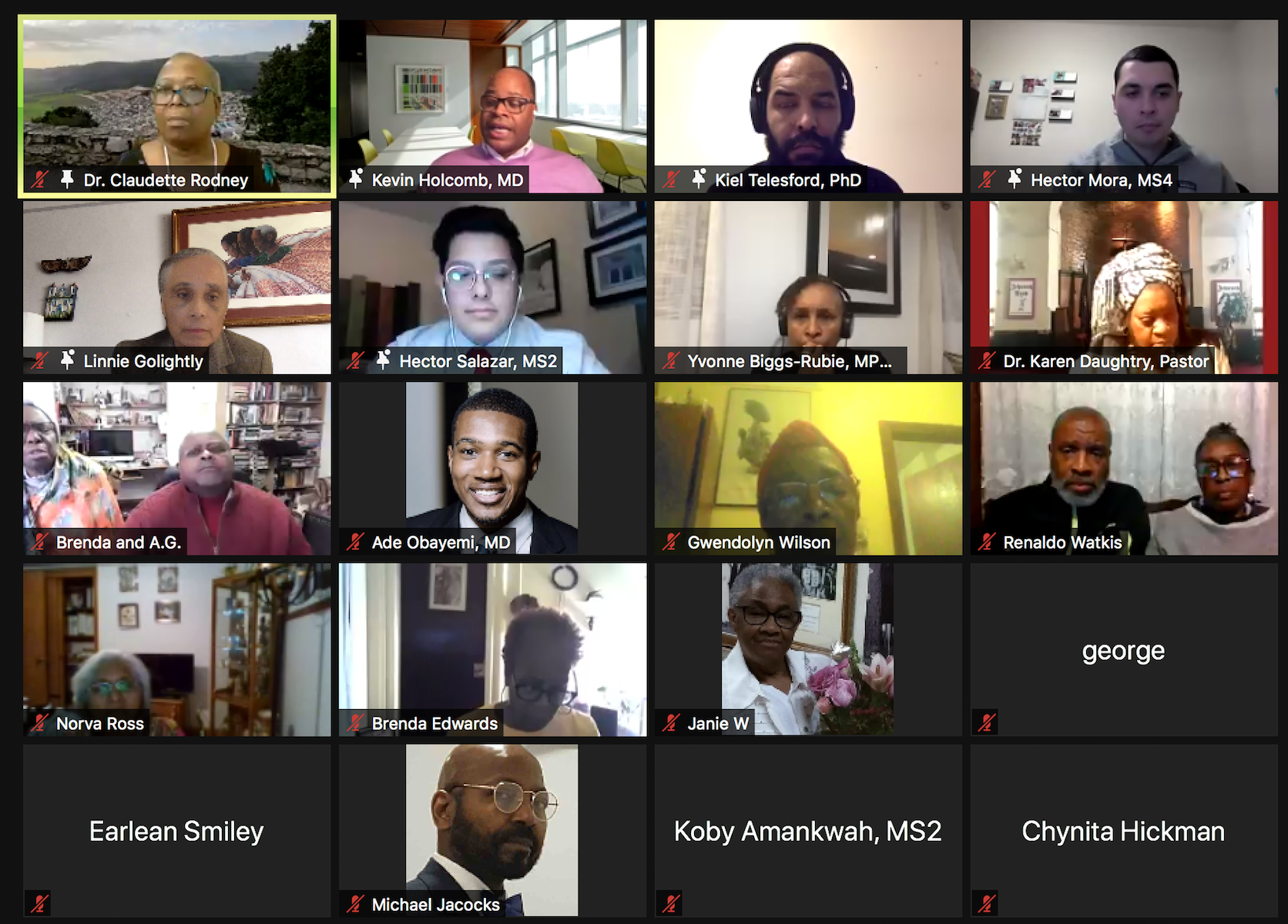 Dr. Kevin Holcomb, Faculty Advisor of BLMIM, as well as Associate Dean for Admissions and Professor of Clinical Obstetrics and Gynecology led COVID-19 outreach initiatives with members of BLMIM at church communities in Brooklyn, NY. ​Their presentation included background information on COVID-19 and emerging data of disparities affecting minority communities. Dr. Linnie Golightly, Associate Dean for Diversity and Inclusion, participated in the panel session. As the main focus of our program, they addressed the clinical trials, safety, and side effects of the COVID-19 vaccines and discussed any concerns from the congregation. The goal was to help others make an informed decision about vaccination.
Vaccine Education For Underrepresented High School and College Students
BLMIM presented information on COVID-19 to 100 students, including reports on the efficacy, safety, and potential side effects of the COVID 19 vaccines. Their goal was to provide knowledge to students to help guide them to make an informed decision about the vaccination. They also wanted to equip students with the knowledge and resources to advocate in their home communities.

They conducted surveys before and after the session. Their survey found that not only did the information change the student's perspective on the vaccine, but students were more likely to advocate for vaccination in their own communities.